LOOKING FOR A WEBSITE DESIGNER? WE CAN HELP!
The Creative Collective are highly experienced wordpress website designers, having created hundreds of websites on WordPress.
Indeed we have one of the original Solostream designers on our team – who produces kick arse wordpress design on a daily basis, and understands the WordPress platform at a deep level, as well as the design trends that are driving change.  
We're into creating simple but effective wordpress designs, and are well aware and equipped to design wordpress sites that are mobile and tablet friendly.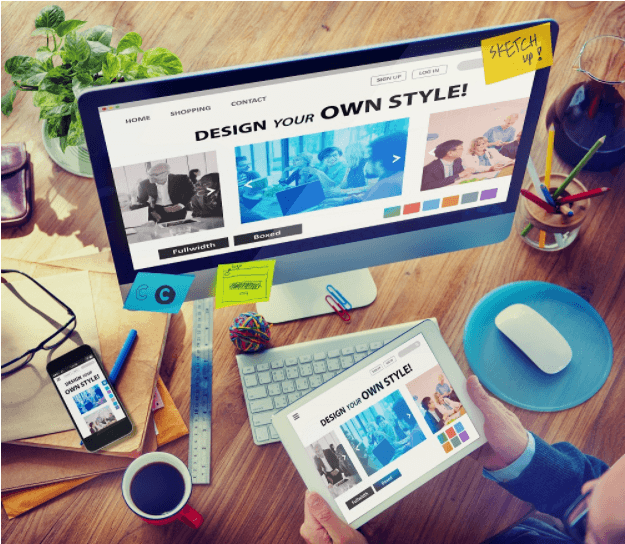 WHAT IS WORDPRESS?
WordPress started off life as a blogging platform but has now developed into one of the world'smost popular (and free) CMS's. WordPress has a variety of available modules (known as plug-ins on WordPress). Some well known and globally respected brands use WordPress as their CMS.
Also read:
WordPress has become one of the most preferred website and blog platforms for business owners, publishers and authors when it comes to building their own slice of cyberspace, or whether when it comes to filling up their pocket by earning their daily bread. This is for small entrepreneurs as well as big entrepreneurs.  One of the main reasons WordPress is so popular, is the ease with which you can build and update your website or blog, so that it plays nicely with others without you needing a lot of technical "know how". WordPress is open source and has a robust plug-in architecture that allows for the inclusion of third-party applications to enhance WordPress user experience.
WORDPRESS DESIGN PROCESS
We generally approach our wordpress design in a few key phases:
WordPress design brief – We meet with the decision makers of your business to discuss the requirements for your website in more detail i.e. vision, strategies, goals and objectives; target market; required look and feel; calls to action; rough out navigation/site map, overall layout.

WordPress design proof – we create a wordpress design in line with your branding and the initial brief discussion supply it to you for approval.

Integration – We integrate the above design into the CMS (content management system) aka wordpress platform, and activate dynamic menus and other back end items

Content – We source and/or upload the content for the wordpress website i.e. the images and words

Testing & Tweaking – We ensure the wordpress site is good to go with full testing and quality checks on different browsers to ensure compliance and functionality

Training & handover – We arrange a one-on-one training and handover wordpress session to show you the ropes of your new wordpress site!
HOW LONG DOES IT TAKE TO DESIGN A WORDPRESS WEBSITE?
Whilst we can provide rough guidelines on how long a wordpress website will take to design based on previous experience, the client will generally dictate the speed at which a wordpress website design takes, depending on how long they take to provide approvals for different stages of the wordpress design provess, and also how long the content for the wordpress website takes to collate and supply (which the client generally sources and writes, unless we are contracted otherwise).
The duration of any given wordpress design project will also dependent on the size of the project i.e. it's level of customisation and complexity, and also our current production schedule. But be assured that if you have a deadline to make, we can make it happen!
WORDPRESS DESIGN SERVICES
Our range of wordpress design services cater for most budgets and circumstances however should you wish to discuss your requirements with us please do not hesitate to contact.