WordPress is known for its ease of use, which helps make it the most used blogging platform. The use of WordPress continues to spread each day, with the software being used for all types of websites, from business sites to personal blogs to content management systems. If you have a WordPress.com website, or you are new to WordPress, and are setting up your first hosted WordPress site, start your journey on the right foot by following these steps.
Switching to a Hosted WordPress Site from WordPress.com
At some point, after using WordPress.com for a period of time, you may want to switch to a hosted wordpress site. If you want your own domain name, access to all the features WordPress has to offer, and more freedom, then you will need to switch to a hosted WordPress site. Follow the same steps mentioned below and once your installation of WordPress is setup, use the WordPress Importer to import your WordPress.com site to your new hosted site. The Import option can be found under Tools on your WordPress dashboard.
Getting a Domain Name and Finding Hosting
The first step in setting up a hosted WordPress site is getting a domain name and finding a hosting service. With thousands of web hosting companies being advertised online, it can be hard to choose the right one. WordPress actually has several hosting companies that they recommend. At WordPress.org, Bluehost, DreamHost, and Laughing Squid are the three hosting companies mentioned. All three of these companies provide one-click installation of WordPress, simplifying the setup of WordPress. If you choose to find a different company, make sure you read user reviews and fully explore all charges and features. The hosting company that you choose should allow you to make more than one MySQL database, let you create multiple sub-domains, and use the latest PHP version.
Manual Installation of WordPress
If the hosting company that you use does not provide one-click WordPress installation, then you will have to install WordPress yourself. Most hosting companies have some type of control panel with various features and settings to choose from. When installing WordPress on your own, you will need to create a Database and a Database User for your WordPress site. Follow the instructions provided by your hosting company to create this MySQL database and user.
Next, you will have to download the latest version of WordPress and upload it to the root of your directory. Go to WordPress.org and download the latest release. After uploading the zipped file to the root of your directory, extract the files. Edit the file called wp-config-sample.php. Inside this file, you will enter the name of your MySQL database, the username, password, and the URL of your WordPress site. After saving the file with the new information, rename it wp-config.php. Now you can open the URL http://yourdomainname.com/wp-admin/install.php in your web browser. This page will start the installation process and walk you through setting up the rest of WordPress.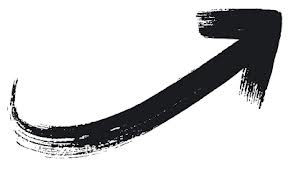 Whether you are installing WordPress manually or the hosting company you choose has one-click installation, setting up WordPress is designed to be as easy as possible. This does not need to be a scary task. Before you know it, you will have your own hosted WordPress site up and running.