The Jetpack plugin for WordPress may be the most useful WordPress plugin ever created. The super powered plugin that every WordPress user should consider adding to their installation of WordPress got its start at WordPress.com and has been available for self-hosted WordPress users for several years. There are currently over 30 features provided by this plugin; though, the developers of Jetpack continue to expand its usefulness. When considering plugins for your WordPress site you should always put some serious thought into whether it will benefit you or your visitors. No matter how you look at it, Jetpack is will help you and your visitors in the long run. Find out why your WordPress site needs the Jetpack plugin.
Site Statistics Made Easy
One of the first benefits of Jetpack is the site stats provided. The overview page contains all the relevant information you would expect from a program tracking traffic to your blog, with page views and visits listed. Find out where your traffic is coming from and who your top referrers are. Easily stay up to date with the latest traffic reports from your WordPress blog.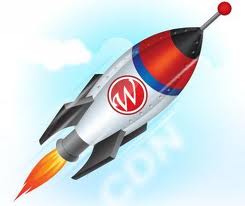 Grammar Corrector
Having spell check is only half the battle when using an electronic program to edit your writing. You also need something that can check your grammar. With Jetpack installed, you can check your grammar and spelling before publishing a new post. Switch the checker on or off while you are in the visual editor of your WordPress dashboard. The proofreading feature will check for clichés, double negatives, hidden verbs, jargon, and other grammar rules that can detract from your writing.
Social Media and User Interaction
Another benefit of Jetpack is the overhaul of the comment system. Jetpack will replace the existing default WordPress comment system, leaving you with a simple and attractive comment system that your visitors will enjoy using. In addition to altering the way comments are left, Jetpack also includes social media sharing buttons so that visitors can quickly share a link to their favorite social media account. Choose which social media platforms to display, with support for all the major social media sites, including Facebook, Twitter, Google Plus, LinkedIn, StumbleUpon, Reddit, and Digg.
Those features along would make for an incredible WordPress plugin; though, that is just a small amount of the total package. All together there are over 30 features that are part of Jetpack. The WP.me feature allows for the automatic shortening of URLs when sharing links to social media platforms. There is even a Publicize feature that will automatically share your newly published content directly to your setup social media accounts. VaultPress will protect site and handle automatic backups as well as security scans. A few of the other features include an image Carousel, a Contact Form, Tiled Galleries, and many other additional items.
Even just a couple of these features could be packaged in their own plugin, so it only makes sense to install and use Jetpack. Instead of using the resources to run and operate 30 different plugins, you are providing the same functionality with a single plugin. Save time and resources with the most powerful WordPress plugin ever created.