WordPress is still relatively new to many people, but for those people who have been around for awhile developing websites, it has become a staple in web development. Started in 2003 as a spinoff by founders Matt Mullenweg and Mike Little in 2003, version 3.0 had been downloaded over 65 million times. These numbers are revolutionary! It seems like almost anyone who was in web development at that time ended up giving WordPress a go.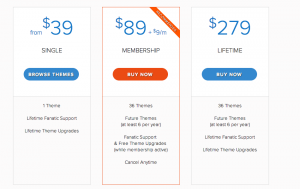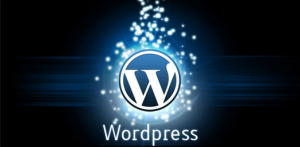 WORDPRESS IS HERE TO STAY
Today, WordPress is one of the most popular web platforms, and it is safe to say that this web CMS is here to stay. For all those people that were unsure of whether WordPress is a fad, or some passing phase, you can be sure that if you purchase one of our themes, or one of our theme packages, that you will have total access to WordPress for quite some time. This is just another reason why our themes are beneficial to people all around the world.
WORDPRESS FOR EVERYONE
You don't need to be a web guru to make our themes work. You can simply create a WordPress blog, then purchase one of our theme packs, which gives you either a range of some of the top personal and business themes, or choose a theme that you really like. Buy the theme, install, and activate it by clicking a few buttons, and your identity on the Internet can take a new spin!
THEME SHOPPING MADE EASY
The best thing to do is to buy our premium themes package, then you will have a wide variety of themes to do multiple sites giving you a nice stockpile of thematic material to work with. Once you have your new theme installed, you can rest easy knowing your themes are looked after, and spend more time working on other aspects of the business that need attention. And as you know, we have a fanatic support team to work with you around the clock if you hit any roadblocks!

Get On Board Now!