Have you heard of WordPress? Most likely, the answer to this question is yes. This is especially true if have a website or you are considering having a website built for your small business. Over the past decade WordPress has grown from a small open source blogging platform into the most used content management system. There are over 74 million websites built with WordPress, using either the WordPress software on self-hosted websites or the free services offered at WordPress.com. This growth is due to the simplicity and wide reaching features provided by WordPress.
Despite the vast amount of customization offered by this blogging platform, there are a number of features that most users overlook or have never heard of before. If you have a WordPress site or intend to use WordPress in the future, find out about the most frequently overlooked features of WordPress.
Blogging from Mobile Devices
Creating new posts and pages for your WordPress site is no longer something that you must do while sitting in front of your desktop computer. For several years, there have been methods in place for using WordPress from mobile devices; though, with the latest release of WordPress, mobile blogging has been made even easier. Using your smart phone or tablet, you can blog on the go. The mobile version of WordPress allows users to create and edit posts or pages, as well as handle a number of administrative tasks, such as managing comments and checking stats.
Schedule the Publishing of Posts
WordPress is first and foremost a blogging platform. While it can be used for the creation of a complete website, more businesses are starting to add blogs to their websites in order to reach more customers. Having a blog attached to your small business website provides customers with helpful information and is a useful form of content marketing.
To help make this content marketing more effective, businesses and bloggers should stick to a regular schedule when publishing new posts. This will keep visitors coming back and can increase search engine rankings; though, it can be hard to stick to a schedule. This is where scheduled posts will come into play. When you create a post, you can change the publication date to a later time. Users can create a series of posts and then schedule them to be released on a specific day of the week or use any schedule they prefer.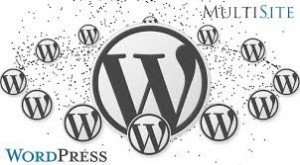 Using Featured Images
Website visitors respond to visuals. When scrolling through a list of blog articles, having featured images provides a visual representation of what the blog post is about. As you create a post, consider using a featured image. These featured images are also used by many RSS readers, for visitors that prefer to stay up to date by subscribing to your RSS feed.
Categories and Tags
If you regularly read blogs, then you are probably aware of categories and tags; though, you may not fully understand their use. This is a type of internal linking that makes navigation easier for both visitors and search engines. Improve the navigation and user interface of your website by properly employing tags and categories with your posts.
This is just a small sampling of the amazing features provided by WordPress. There are many different features available and it will take time to understand them all. To learn more, search WordPress related blogs and visit the official WordPress forum regularly. When combined with WordPress plugins and themes, the amount of features is almost endless.