Sometimes it is hard to find the inspiration to get back into the process of designing your site, especially if you keep hitting roadblocks and obstacles. To make things worse, you may be responsible for managing multiple sites. To make things easier for you, we have developed a range of packages so you can get up to 36 themes for $89. Anyone who is even remotely a power user will love to have our 36 themes to use. We accept paypal and credit card and have an excellent customer service profile.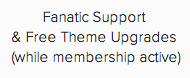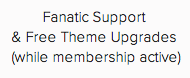 Included in the 36 themes you get upon order, as mentioned, is an excellent support profile. When we say support profile, we are not talking about just answering questions and handling your accounts in an expeditious manner, we are talking about the future of your membership and the perks of getting new themes included in this low price.

Having 36 themes to work with provides enough creative options to keep even the most powerful web users and designers with enough variations to manage their portfolio of sites.

Standing Out From The Crowd
We are competitively priced and one of the best choices for individual power users and small businesses in web development. Do you want to stand out from the crowd? Think of how much downtime you lose when you are not motivated to design and create? When you have a diverse toolkit, you will be able to cut the costs of buying our package within a short time, as you begin to realize how this diverse toolkit can help you get back on track, and be more creative, and more importantly, creatively inspired!