Are you taking advantage of RSS feeds on your WordPress site? Many internet users prefer to browse their favorite blogs and websites using RSS feed readers. Feed readers provide an easy way to scroll through the latest posts from any website that has an RSS feed. WordPress includes several default RSS feeds which can be displayed as a link anywhere on your website. If you do not let your visitors know that you have an RSS feed, they may never find it. Not only can you use WordPress RSS feeds to keep your visitors up to date, you can use WordPress RSS plugins to add additional navigation to your site. If you are not already using RSS feeds or RSS plugins, then take a look at these suggestions for taking advantage of RSS feeds on your WordPress site.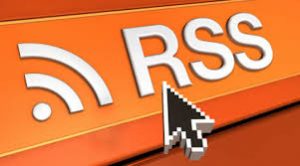 Understanding the Default RSS Feeds
WordPress already generates RSS feeds from your blog. For most WordPress users, these default feeds will be the only RSS feeds needed. For starters, WordPress includes feeds that will display your latest posts, in four different formats. Readers can choose from RSS, RSS2, RDF, and Atom feeds. In addition to RSS feeds of your latest posts, you can also generate feeds from specific categories or tags. This level of optimization is an added benefit of WordPress that many users ignore.
The RSS feeds generated by WordPress follow a basic URL structure, depending on whether or not you use custom permalinks. The default URL structure is http://yourwebsite.com/?feed=rss, where rss can be changed to rss2, rdf, or atom, depending on the format you want to display. For those that use custom permalinks, you may need to use the following URL structure – http://yourwebsite.com/feed/. These will display a list of all your posts, in order of most recent. To learn how to determine the URL for category and tag feeds, visit the WordPress codex forum.
You can make your visitors aware of these RSS feeds by manually adding a link somewhere noticeable, such as the sidebar or footer. Users can copy the URL and paste it in their preferred RSS feed reader. Some of the WordPress plugins for social media sharing include options for adding RSS links.
Using WordPress Plugins to Display RSS Feeds
Providing the URL to your RSS feeds is not the only way to benefit from this built in feature. By using a WordPress plugin, you can easily add secondary content and extra navigation to your WordPress site. There are several WordPress plugins that provide short code for adding post excerpts from an RSS feed anywhere on your WordPress site. This is useful for sidebar navigation and helpful secondary content. Place the short code at the end of a post to direct users to relevant content by displaying a blog roll of recent posts from the same category.
While these plugins are useful for adding additional navigation on your WordPress site and pointing visitors to specific articles, some of these plugins will allow you to add RSS feeds from other websites. WordPress users that do not regularly update their blog may enjoy providing their visitors with recent news from websites that cover topics relevant to your website.
Do not let this built in feature of WordPress go to waste. Use RSS feeds to gain repeat visitors and create a better user experience.