Despite the relative ease with which users can create a WordPress website, there are still certain areas of customization that provide users with difficulties. Most users will have no problems changing their themes, installing plugins, adding content, and making changes to the appearance of their WordPress site. Without knowledge of design or marketing, it can be hard to decide on the placement of widgets and choosing what layouts work best with the style of the website. Here are some suggestions that will help you learn how to use widgets and alternate layouts with your WordPress theme.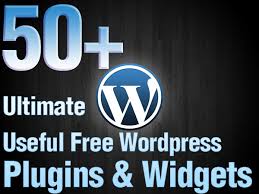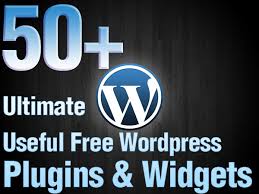 Understanding Widgets
If you have never used WordPress before, then the concept of widgets may be confusing at first. Widgets are simply placeholders for adding elements to your WordPress theme. These widgets are placed into different areas of your sites layout. The locations where these widgets can be placed will depend on the theme that you are using. Under the Appearance section in your dashboard, you will find the section labeled Widgets. From here, you can drag and drop widgets into locations determined by your theme.
Types of Widgets
WordPress includes several widgets that most themes allow to be used. These normally include widgets for displaying your blog archive, menu, pages, posts, links, and tags. Some themes may add their own widgets for adding functions created for the theme. There are also WordPress plugins that will add another widget to your available widgets. Between default widgets, theme specific widgets, and widgets from plugins, you will have a lot of customization options to choose from.
Layout and Placement of Widgets
As mentioned, the placement of these widgets will depend on the layout provided by your WordPress themes. Most themes will include locations along a sidebar, the header, and footer. Themes may also divide these areas into multiple sections. Head over to the Widgets section in your WordPress dashboard to see which areas are available for placing widgets.
When you start deciding on which widgets to use and where to place them, it is important to remember that a simple website is easier for visitors to navigate and provides a better user experience. Try to not crowd your website with every available widget. Choose widgets that provide helpful navigation or server some other useful purpose.
You will want your main content, such as your blog roll or the main information of a post, to stand out from the rest of the site. When readers become distracted by your secondary content, they may not finish reading the post or discover a call to action in your main content. The best way to avoid this is to balance the use of widgets along sidebars, headers, and anywhere else that will be seen before the main content.
If you have no idea how to proceed, with the placement of widgets, it may help to look at other WordPress sites and other websites in general. Examine what you like and do not like about each site you visit. Start small and only incorporate the widgets that you think will help visitors. Before long you will have a WordPress website that is fine tuned to your liking.