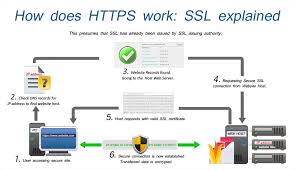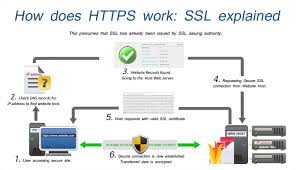 Are you planning on operating an ecommerce website using WordPress? If so, you may want to consider using an SSL certificate to provide a secure connection for your customers. In addition to ecommerce websites, any WordPress site that contains secure data or provides access to registered users should think about the added protection that SSL certificates bring. Setting up an SSL certificate is easy and brings a number of benefits. Keep your WordPress site secure and protect yourself and customers from hackers by securing your website or specific pages.
What is an SSL Certificate?
First off, let us discuss SSL certificates and what they are. Whenever you log into a website with secure information, such as your banking website or email account, you may notice that the URL in your browser begins with https instead of http. This lets users know that the webpage is using SSL for a secure encrypted connection. SSL certificates are used to create a secure connection between a user's web browser and the server hosting the website. SSL stands for Secure Sockets Layer and is the standard used for the establishment of encrypted connections. Without SSL, the information being sent to the web browser is sent over an open connection that could potentially be intercepted by hackers. Basically, if you are sending secure information to customers or users then you should add an SSL certificate.
How Do You Get an SSL Certificate?
SSL certificates are typically handled by your hosting company. The purchase of SSL certificates will vary from hosting company to hosting company. Some hosting companies will provide you with an SSL certificate as part of your web hosting package, while others will charge a yearly fee for each SSL certificate you want to use. Check out your hosting plan and determine the cost of individual SSL certificates, as you only need one per website.
How Do You Add an SSL Certificate?
There are two main options for using an SSL certificate with your WordPress site. You can either force WordPress to use SSL or install an SSL WordPress plugin. Forcing WordPress to use SSL requires the editing of code and should only be performed by those that fully understand PHP and how the structure of WordPress works. For everyone else, there are several free WordPress plugins that make it easy to add an SSL certificate. WordPress HTTPS is the most used free WordPress plugin for SSL and offers all the features you need for adding an SSL certificate; though, before you install any plugin you should make sure that it has been recently updates and is compatible with your current version of WordPress.
Using your SSL WordPress plugin, you can select how you want to use the SSL certificate. You can make your entire website secure, if users are required to login before accessing any webpages, or you can make specific webpages secure. Other options include adding encryption for just the administrator dashboard. You plugin will provide a simple interface for helping you select the parts of your website that are to remain secure.
By taking this simple step to encrypt your website, you can protect users or customers from hackers seeking to exploit the vulnerabilities of your WordPress site. Start by checking if your hosting company includes SSL certificates or requires you to purchase them. Then use a free WordPress plugin to setup your certificate and secure the parts of your website that you want to remain encrypted. Simple and easy, use SSL certificates for better security on your WordPress site.