For most internet users, it is hard to spend more than a few minutes online without using a Google product or visiting a website that in some way benefits from a Google product. This mega company is everywhere and the big G is hard to ignore. As a WordPress user, you can use this to your advantage. There are a number of ways that you can use Google to improve search engine optimization for your WordPress site, by installing WordPress plugins that harness the power of Google. Learn more about how you can improve your WordPress blog with the integration of Google.
Google Analytics Dashboard for WP
The Google Analytics Dashboard for WP plugin brings the stats from Google Analytics to the dashboard of your WordPress site. As soon as you log into your dashboard you will be presented with the basic stats provided by Google Analytics, without having to visit a separate website. View the number of visits, pages per visit, organic searches, and other statistics. There are various options and you can configure the display to show the information you wish to see. In addition to installing this plugin, it may help to install the Google Analytics WordPress plugin. This plugin will automatically add the tracking code to all your posts and pages.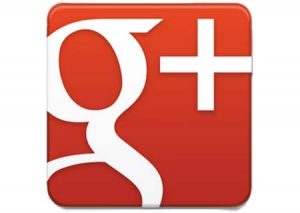 The Google+ Plugin
Google+ may not be as popular right now as Facebook or Twitter, but its use is growing. The Google+ Plugin brings everything you need from your Google+ account to your WordPress site. Using the short code provided by this plugin you can easily add Google+ share buttons to your posts, add your Goolge+ badge, as well as other Google+ activity.
Google AdSense Plugin
Ad revenue can be a useful way to earn some extra money from having a website. If you have a Google AdSense account, you can generate code that can be added to your WordPress site. Easily place advertisements in your sidebar, footer, and other widget areas. With the Google AdSense Plugin, you will no longer need to copy and paste code from the Google AdSense website into your WordPress site. This plugin will let you add Google AdSense ads on your WordPress site without any hassle. Customize the color scheme and layout of your ads, along with any other changes you wish to make.
Google Calendar Plugin
With the Google Calendar Plugin adding events and information from your Google Calendar is a breeze. Display events inside of a calendar grid or as a list inside your posts or widgets. Customize the appearance of the information provided and also set dates, number of events, and other settings. This plugin provides the perfect way to integrate your Google Calendar into your WordPress site.
While these Google plugin bring the power of Google to your WordPress site, there are a number of other features provided by Google that webmasters should consider using offsite. Use Google Webmaster Tools to provide the search engine with updates to your sitemap and track your organic searches. The Google Keyword Planner provided by Google Adwords gives users a convenient option for choosing keywords and keyword phrases. Google is far reaching and has loads of free products that will help any website. Take advantage of these products and grow your WordPress website.