An incredibly popular CMS and blogging platform, WordPress is a common solution for those looking to create their own website or blog without requiring any technical knowledge of web design. Instead of spending hours upon hours learning PHP, CSS, and JavaScript, novices can use WordPress to put together a website that looks professional and is on par with the majority of the websites on the internet. The possibilities of what you can do with WordPress are almost endless. Due to this, there are many resources and features that are overlooked by WordPress users. If you want to unlock the power of WordPress, then definitely need to spend some time using these top WordPress resources.
The Official WordPress Website
Whether you encounter a problem with your WordPress, need help figuring out how to accomplish a task, or want to learn how to develop WordPress plugins and themes, the official WordPress website should be the first place you start. Here you will find the forum, themes, plugins, the WordPress blog, and any other information about WordPress that you could want.
The forum is divided into categories and most issues that you could face have probably already been discussed. This is an excellent resource when you are looking for help. Before you ask a new question on the forum, ensure that you have thoroughly searched the forum for an answer to your problem. In addition to finding help, you can also access the plugin and theme directories from this site. From there, you can search for any plugins and themes that you may need. When searching for plugins and themes, read reviews and look at the ratings left by other WordPress users.
WPBeginner
For several years, WPBeginner has offered a large selection of helpful WordPress articles. There are hundreds of great tips and tricks that will help you customize and alter your WordPress website. They provide instructive articles, videos, and have an organized glossary full of WordPress related terms. Subscribe or follow them from any social media account to receive the latest news and WordPress tips.
Smashing Magazine
Smashing Magazine is devoted to a wide range of web design and technology topics; though, they also have more WordPress related articles than most websites, including websites that focus exclusively on WordPress. All the articles that you read at Smashing Magazine are incredibly informative and well written. For high quality WordPress articles, search their archives using WordPress as the search term.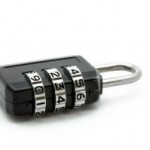 Google and Other Search Engines
While WPBeginner and Smashing Magazine provide useful articles covering WordPress related topics and the official WordPress site offers amazing support, there will be times when you cannot find what you are looking for. This is where search engines come in handy. After spending time looking for the solution to a problem or a particular type of plugin, you should head over to your favorite search engine.
The official WordPress website is a great starting point for any WordPress related search; though, as the use of WordPress spreads, expect more great resources to become available. The more popular a product is, the more attention it will receive online. Always be on the lookout for new blogs and news websites focused on helping users create better WordPress websites. As you become a better WordPress user, you will see the advantages of our premium themes and the benefits of getting a package or choosing a professional theme so your site can stand out from the competition.