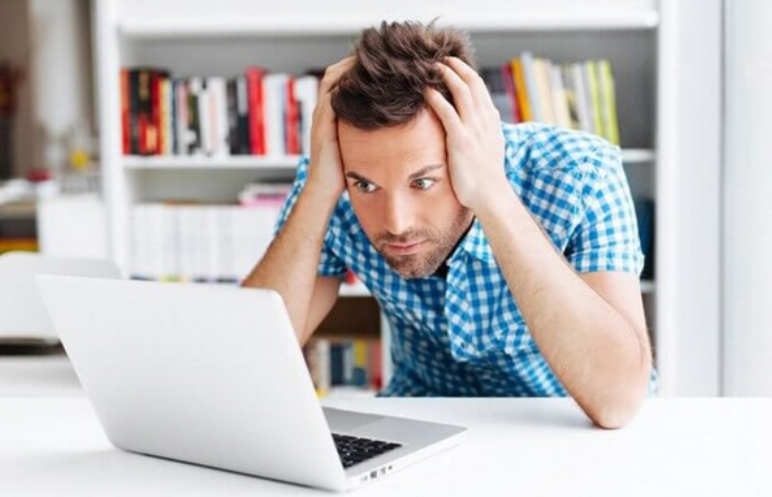 Today, computers have become very important. Whether it's a laptop, desktop, tablet, smartphone, or other devices, we rely on our computers daily. When a snowstorm causes the power to go out, you realise that your computer is among the things that cannot be used when its battery has no charge.
As such, it's important to look for an urgent solution when your computer is not working. Most of us will take the computer to a local technician to diagnose the problem and fix. However, some patience, attention to detail, troubleshooting skills, logic, and using basic knowledge of computers can help you diagnose and fix such problems. This means that you don't always have to take your computer to 'my local guy' whenever it experiences problems.
Having done laptop repairs in Hove for many years, we see a pattern of the most common problems being reported by customers and the ones that can be done without the intervention of technicians or our services.
Below are 6 troubleshooting steps to help you fix common problems experienced by computers:
1.Restart Your Computer
2.Perform a virus scan
3.Software update
4. Debloat your computer
5. Wi-fi Connection
6. Operating System Reinstallation
1.Restart Your Computer
Turn off your computer and wait for a few minutes and then turn it back on. This may seem like a simple action but it solves a lot of computer problems as it restarts and may clear up temporary glitches in a lot of software functions by allowing the computer to reset them to proper running order. Restarting alone can sometimes resolve the problem your computer is experiencing.
2. Perform a Virus Scan
This is an obvious but overlooked step to solving computer problems. Ensure that your virus-scanning software can perform the deepest scan with the most thorough process. Once you have done so, let the virus-scanning software do its work and it may require a restart of your computer to remove an viruses or malware found.
Most virus scans a quick scan by default so you need to select a full or comprehensive scan to make sure the entire device is scanned but this will take longer than the normal quick scan.
You need to also make sure the virus program is up to date but most virus programs should update automatically when they are opened.
3.Software Update
Outdated software can be the crux of problems experienced by computers. Your software can cause keyboard glitches, ransomware, software errors, and so on. The good thing is that most of the software updates are automatic. This means once your computer is connected to the internet, it should automatically check for updates in the background and then alert you if any are available for download and installation.
These important software updates are also among the reasons why your computer shuts down unexpectedly. If you realize that your computer is acting up, it may imply that it needs to run updates. When this happens, let it.
4. Debloat Your Computer
Programs that are loaded and installed on your computer that you rarely or never use are taking up more space than needed and occupy extra space and also makes the system work harder so by removing software you don't need can free up space and allow your system to run faster and more efficiently.
Uninstall applications that you do not need. Look in the apps section found in 'settings' for Windows or macOS; drag the app shortcut to the trash, or right click to uninstall and delete.
Delete unwanted or unneeded add-on extensions in your browser
Clean out files you don't need such as movies and files by running Disk Cleanup.
5. Wi-fi Connection
If you have internet problems, it's good to try these 3 troubleshooting steps:


Right-clicking on the internet connection icon (the icon is found in the taskbar). Select the Troubleshoot option. Your computer will run a diagnostic test and show any problems together with recommendations on how to solve them.
If this does not work, plug your laptop or desktop directly into your router. Use an ethernet cable to do so.
If plugging your laptop or desktop directly into your router does not help, restart the router by turning it off and then turning it back on.
If there is still no internet connection and nothing else is getting any wi-fi, like your tablet or cell phone, contact your provider as it could be a router hardware problem or problems with your internet provider. In some cases, the internet may not be the issue. If you are getting a message that the drive or location cannot be found or isn't recognized, it could be a disconnect with external drivers or a corrupted drive. If so, unplug and re-plug in the drives to see if the problem is resolved. Also, consider replacing your cables as they wear out as time goes by. (Connectors sometimes need changing as they tend to wear out quickly too)
6. Operating System Reinstallation
In some instances, starting over from scratch may solve the problem, meaning, reinstalling your Windows or macOS. Doing this will reset the operating system to the factory default and any issues you have will be removed and everything will work as it did when the computer was first used.
Make sure you backup all your important files so that you can copy them over to the new installation once done.
These are the main issues we hear from people bringing in their devices and although there are others, the ones listed above cover a large chunk of the requests device owners have for computer repairs.