For quite some time now, WordPress has been just as useful for businesses as it has been in the past for bloggers.  More businesses are turning to WordPress as an affordable way to deliver both a content management system and a platform for the creation of a website.  If you run a small business and are looking for ways to improve your WordPress site, either to reach more customers or limit website and CMS maintenance, then take a look at the top WordPress plugins for business.
Contact Form 7
A contact form provides a great method for visitors and customers to stay connected with you.  Many people do not want to take the time to make an actual phone call and may abandon your WordPress website if they do not come across a contact form.  There are a lot of different plugins on WordPress that provide a contact form; though, Contact Form 7 is definitely one of the easiest plugins to configure.  Create your own form fields and adjust colors and styles to match the look of the rest of your website.
Woo Commerce
Woo Commerce is the most complete WordPress plugin for ecommerce.  If you plan on selling products directly through your website then you need to spend the time considering your ecommerce options.  One of the easiest ways to include ecommerce in a WordPress website is by using the Woo Commerce plugin.  Woo Commerce allows you to accept payments from your customers using various payment methods.  Combined with a simple checkout and tracking of your inventory, Woo Commerce is the only ecommerce WordPress plugin that you will need.  This plugin is available for free and the developers include various premium options that you can decide to purchase as needed.  In addition to plugins, these developers also offer a WordPress theme that features Woo Commerce integration.
WP Super Cache
The speed of your website is one the biggest factors in whether visitors will have a good user experience on your website.  There are many different ways to attempt and speed up your website; however, none of these will be as effective as a caching plugin.  WP Super Cache will generate static HTML files of your website and serve these to visitors instead of the bulky PHP script generated by WordPress.  Your WordPress website is made up of a series of PHP files that include even more PHP, JavaScript, CSS, and HTML coding.  By compiling the final product into static HTML files, visitors receive a much quicker load time.  When your website is updated, the site is cached again.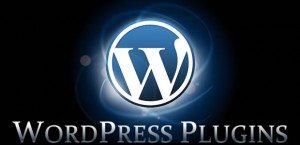 BackWPup Free
While the plugins mentioned above help provide a better user experience to your customers, having a plugin to create a back-up of your WordPress site is also helpful to business owners.  Your business will suffer if your WordPress site crashes and you lose all of your data.  You may have spent money on the creation of this website and suddenly losing everything at once can be detrimental to your business.  BackWPup Free allows automatic backups of all the information in your WordPress database.  In the event your site crashes, your information is safe and ready to be restored.
This is just a sampling of some of the WordPress plugins that could help your business website.  Your end goal should always involve providing a great website for your customers.  Always remember to limit the number of plugins that you use and keep the plugins that you do install up to date.