Do you want to protect your WordPress site from malicious attacks? Security is a major concern for most website administrators and using WordPress can increase the risks and susceptibility to attacks of your website. The more popular a medium, the more hackers will work to discover its vulnerabilities, and WordPress is used by millions of people around the world. While there are some basic precautions that users should take to help make their WordPress website more secure, these plugins will bring additional layers of security to your site. In addition to creating a strong password, replacing the default admin username with a new username, and keeping WordPress up to date you should consider adding some of these plugins to your site.
iThemes Security
iThemes Security, which used to go by the name Better WP Security, is one of the most thorough security plugins for WordPress. Perfect for beginners and full of options for experienced users, iThemes Security has over 30 different features for protecting your WordPress site from hackers. Some of these features include changing the URLs of WordPress dashboard pages. Hackers can easily figure out the URL to your login and admin screen. Changing these URLs bring some additional security. iThemes Security can also scan your WordPress files for viruses, enforce strong passwords, and detect attempts to hack your site.
Acunetix WP Security
Acunetix WP Security also provides the ability to obscure areas of your WordPress site, hiding the location of your administrator dashboard. It also searches for vulnerabilities and recommends corrective actions concerning passwords, file permissions, and your WordPress database. Acunetix WP Security is a lightweight plugin designed for novices, and does not include a lot of customization options; though, the simple interface makes it great for those looking for some basic protection.
WP Login Security 2
Preventing people from being able to login to your WordPress dashboard will eliminate the majority of the threats against your site. WP Login Security 2 adds login protection by allowing you to whitelist IP addresses. Only users accessing the login screen from the approved IP addresses will be allowed to login. When an IP address is not recognized an email will be sent to the user containing a link with a one-time only key. For those that have a minimal amount of users with access to their WordPress site, WP Login Security 2 is a simple plugin for stopping hackers from attempting to sign into your WordPress dashboard.
Wordfence Security
Wordfence Security not only adds over 50 security features to your WordPress site, it also includes features for speeding up the loading of your pages. Using the Falcon Engine, Wordfence Security can be used for caching. Wordfence Security also brings real-time protection, blocking known attackers and scanning your files for viruses. You can also use this plugin to view your website traffic, as users navigate your website, including visits from search engine robots and humans.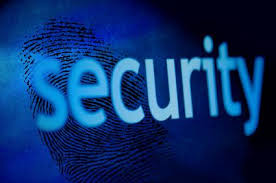 These are just a small sampling of the available security plugins for WordPress. Some other notable mentions include BulletProof Security and 6Scan Security. BulletProof Security provides features similar to iThemes Security, while 6Scan Security is a basic plugin for scanning your files for viruses.
Website security is something that everyone needs to plan for. WordPress is a popular platform and therefore WordPress sites are a common target for hackers. Protect your site by installing at least some level of added protection.