Have you been searching for a way to add a smooth slideshow to your WordPress website? Displaying images on your WordPress website is one thing, being able to have them displayed in a cool slider is another. There are a lot of different plugins out there that claim to offer a simple to use slider for displaying images or posts on your WordPress website; though, many of these are poorly designed and require more work than they are worth. To eliminate the time needed to thoroughly test each slideshow plugin, use this list of the top slideshow plugins for WordPress to pick the one for you.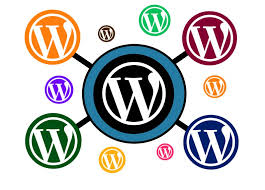 FlexSlider
Designed by WooThemes, FlexSlider uses a minimalist design for a range of different sliders. Choose from a basic slider, video slider, or carousel slider. Setting up FlexSlider requires some knowledge of HTML coding; though, the instructions are easy enough to follow that anyone should be able to figure it out. Once everything is setup, you will find this plugin easy to use and enjoy the simple sliders that it produces. WooThemes also offers a premium version called WooSlider that provides additional options and functionality.
Meta Slider
The Meta Slider plugin is actually a combination of different sliders. When you use Meta Slider, you can choose between four different sliders, including Flex Slider and Nivo Slider. After the plugin is installed you can simply upload your images and then select which slider you plan on using. The plugin will provide you with short code that can be used anywhere on your WordPress website. Like many other WordPress plugins, this plugin is free; though, there is a premium option with added features.
Smooth Slider
Smooth Slider has been a popular choice for a while now. With Smooth Slider, you can display images or content inside your slides. Adjust the background and speed of transitions when setting the options. Use this plugin to create a recent posts slider, category slider, and other custom sliders. Short code is provided for using these sliders wherever you wish on your WordPress website.
Easing Slider Lite
Easing Slider Lite is one of the most downloaded slider plugins for WordPress. This is a lightweight plugin, which means it will not slow down your website. Easing Slider Lite includes the ability to set the duration of your slides, the size of your slider, and whether you would like to allow your slider to be responsive and automatically adjust its width depending on screen sizes. The only down side to this plugin is that you can only create a single slider. If you want to create more than one slider, you will need another plugin.
This is just a sampling of some of the quality WordPress plugins for adding sliders to your website. There are plenty of others out there; however, you should always check the rating of any plugin you plan on installing by searching for it on WordPress.org. In addition to using plugins for creating sliders, there are also quite a few WordPress themes that include their own built in slider functionality.