Top Reasons As To Why WordPress Is Perfect For Your Business Website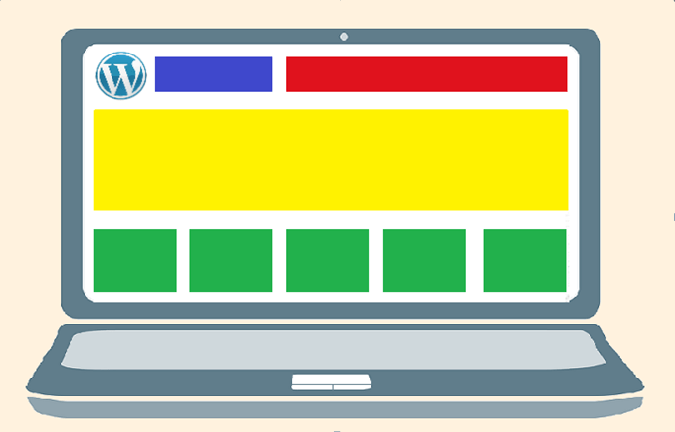 WordPress has gained immense popularity in the world ever since its arrival on the Internet. It is one of the best content management system platforms for the development of websites that are highly interactive. Bloggers on the Internet also prefer WordPress for its functionality and utility. It was introduced in 2003 and ever since its inception; it has been the first choice for a large number of web development tasks and projects.
Why does WordPress stand out in the crowd today?
If you are a business owner and have the desire to create and build a highly interactive website that is functional and responsive, WordPress should be your first choice. This platform will primarily help you to set up and create the best website for your unique needs. With the aid of WordPress, you can gain a competitive advantage as it is a search engine optimization friendly website that will attract good SEO rankings for your business.
Reasons why you should embrace WordPress for your business
The following are some of the top reasons why you should embrace WordPress for your business website-
• Easy to manage– WordPress is a platform that is browser based. This is why it is simple and hassle-free. You have the liberty to login into WordPress from any location or place with ease. This makes management of your business website easier.
• Simple to use-There are many plug-ins that you can use for WordPress, and this makes it very user-friendly for you. With the aid of these plug-ins, you can incorporate smooth integration and add blog posts, new pages, images and content quickly. In fact, the process is so simple that you can do it yourself. The interface of WordPress is intuitive and very simple. The formatting time is reduced, and this helps your business immensely.
• Search engine optimization– WordPress is SEO-friendly. The crawlers of search engines find it very easy to index business and personal websites that are built using the WordPress platforms. The coding is very simple and clean. WordPress ensures that extensive and precise search engine optimization is used. You will find the presence of keywords, meta-tags, titles, and description for every image as well. The platform gave you the scope to use specific and targeted SEO for building a web presence. When it comes to SEO, it is recommended by experts that you hire professionals that are well-versed in the niche. You as a business owner might not be aware of the different updates and developments that are passed by time to time. Moreover, you need experienced professionals to help you with white hat link-building and other SEO tools and techniques for invoking more targeted traffic and building the web presence.
• Get complete control of your business website– WordPress gives you a chance and the opportunity to update your site regularly. It offers you full site control, and in the process, you can reduce your dependence on web developers. You do not have to wait for their assistance for performing updates on WordPress. You can do them on your own without hassles at all.
• HTML editing and FTP software not required– When you are using WordPress, you do not need HTML or FTP software. The platform will help you create and post blogs, documents, texts, and images on your own. Besides the above, WordPress will also allow you to upload documents and make image galleries as well.
• Customize your website design– When you have chosen WordPress for your business website, you get the opportunity to customize your web design. This means that your targeted audience gets a unique experience.
Benefits of WordPress websites for your business growth and development
When you are choosing the WordPress platform as your business website, you will find that there are added advantages besides the ones listed above. You can choose from a wide range of plug-ins for improving the functionality of your business website. This improves its performance. WordPress gives you the scope and the opportunity to add event calendars, Twitter feeds, Facebook FanBox and image galleries. You will find that some of these plugins are available for free as well.
Get the levels of functionality and scalability you deserve
One of the biggest benefits of WordPress for your business website is its levels of scalability. No matter whatever you add, you will find that WordPress will always give you optimal functionality and performance. This means that as your business grows, WordPress websites will grow along with you. You do not have to worry about the limits that you need to maintain and look after when you have WordPress with you while you are expanding your business.
Hire developers with sound knowledge of WordPress
It is important for you to ensure that you have the right web developers to create the perfect WordPress website for your business. WordPress is great for your site and blog and so choosing it is a wise and prudent choice. With time and over the years, WordPress has evolved into an extensive web content management platform and so even if you are not tech savvy, you will find that operating WordPress is easy for you. WordPress also gives you a host of professionally designed themes for you to choose from. This means when you are designing your business website, you do not need to hire a professional web designer for the task. This will help you to save time and money. All you need to choose is select the theme that you like and activate it. There are many free and premium themes for you to choose from. You can use them for your website with success!
Therefore, if you are looking for a good content management system platform for your website, WordPress is indeed a wise and prudent choice. Opt for it and see the positive difference that it can make to your business. WordPress helps you to save time and money. It improves the SEO of your business and renders you with the functionality that you deserve.
Author Bio: Derek Iwasiuk  is an SEO expert with sound knowledge of WordPress and white hat link-building for WordPress business websites.