Are you still not convinced that WordPress provides the best CMS and website creation solutions? WordPress continues to grow in usage every day and with each new plugin or theme that is created, the power of WordPress expands ever further. A powerful CMS or blogging platform, WordPress is versatile and can handle more than what you may think. If you are still on the fence about whether you should use WordPress for the creation of your website or to replace your existing content management system (CMS) then keep reading.
Ease of Use
The main argument for switching to WordPress is the ease of use. WordPress is very user friendly and designed to allow any newcomer to quickly get their website up and running. Instead of paying someone else to create a website, businesses can design their own site. The simple interface and customization options are relatively easy to understand.
Customization Options
The amount of customization offered with WordPress makes it incredibly versatile. There are thousands of different themes and plugins to choose from. Almost any feature that you could imagine has probably been covered by the many WordPress plugins created by independent developers. Add contact forms, embed media, improve search engine optimization, and provide other helpful features – all through the help of WordPress plugins.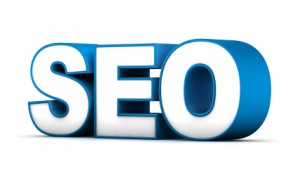 Better Search Engine Optimization
SEO is made easier with the help of WordPress. WordPress allows users to create tags and categories for their posts, which generates more webpages that can be indexed by search engines. WordPress also employs clean coding that makes it easier for search engines to understand your content. With the help of a useful WordPress plugin, you can find even more SEO benefits.
Responsive Website Design
Over the past couple of years more websites have started using responsive website design to make the transition from desktop internet browsers to smart phones and mobile devices. Before the spread of responsive design, website owners would often have to create a second website specifically for mobile devices. Responsive design adjusts the layout of elements on a webpage according to the width of the device being used to view the page. It is now rare to find a WordPress theme that does not use responsive design. With WordPress and responsive theme you will not have to worry about how your site appears on mobile devices.
Loads of Free Resources
WordPress itself is free to use, as well as many of the most popular themes and plugins. If you choose, there are premium themes and plugins with additional support and features; though, you can generally find great alternatives for free.
Transfer from other CMS Platforms to WordPress
In addition to offering lots of free features and being easy to use, it is also a simple process to transfer your website from another platform to WordPress. WordPress includes the ability to transfer websites from Google Blogger, Joomla, Drupal, and many other popular platforms. Without much work, you can migrate your existing website to WordPress.
The freedom allowed with WordPress makes it perfect for anyone looking for a new blogging platform, CMS, or website creation software. Download the WordPress software and get started today.