When you are planning on creating an ecommerce site, WordPress may not be the first platform that comes to mind; though, there have been many quality ecommerce plugins that have been available in the past couple of years. In fact, you can have great success with an ecommerce site using WordPress, if you use a quality ecommerce plugin to make the process easier. From free WordPress ecommerce plugins to premium plugins, there are many different options. As you plan your ecommerce WordPress site, check out the top ecommerce plugins for WordPress.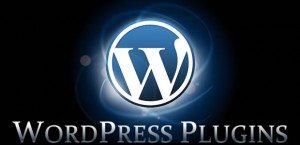 WP Ecommerce
One of the first ecommerce plugins to create for WordPress, WP ecommerce continues to be the most downloaded ecommerce plugin. The basic plugin is available for free; however, there are many different add-ons that can be purchased to provide additional features and compatibility. Some of the free features provided by WP ecommerce include a shipping calculator, Google and PayPal payment integration, coupon codes, and an administrator dashboard for keeping track of everything. Additionally, WP ecommerce can be used on any theme and is very easy to setup and begin using. You can Shopify Review
Jigoshop
Jigoshop is another free ecommerce plugin for WordPress. With easy setup, Jigoshop is a popular choice among WordPress ecommerce sites. Group your products into categories, thanks to the search capabilities of Jigoshop. Great for selling items that come in different sizes, you can also allow visitors to search by sizes for your products. Jigoshop also provides stock management features and several add-ons, such as additional shipping methods and payment gateways. The Jigoshop dashboard provides detailed reports and sales graphs.
WooCommerce
The WooCommerce plugin for WordPress is also free and provides a lot of customization options. Some of the included payment options built in to WooCommerce include PayPal, Cash, or Check. Like the other plugins mentioned, you can upgrade WooCommerce with extensions to add additional support and features. The dashboard is easy to navigate and includes methods for managing your inventory, whether it is physical merchandise or downloadable content. One of the benefits of WooCommerce over some of the other free ecommerce plugins for WordPress is the ability to setup coupon campaigns and offer discounts.  This plugin comes loaded automatically into our Shopkeeper Theme, adding one more reason to get our package.
Cart66
The Cart66 ecommerce plugin for WordPress is available in both a free version and also a premium version. The free Cart66 plugin still includes the majority of ecommerce features that most users would require, such as inventory management, tax and shipping calculations, and reports that can be sent to your email.
YAK for WordPress
The YAK for WordPress plugin is free; though, it does not provide all of the features provided by the previously mentioned plugins. Basically, YAK is a shopping cart plugin, meaning it really only provides a simple solution for adding products and allowing checkout. Adding products is easy, using the post ID as the product code. For a simple solution for offering products without as many management features, the YAK plugin works well.
There are dozens of other ecommerce plugins for WordPress; however, the advantage to using any of these ecommerce plugins is that they are all free with most offering additional features at a cost. This allows you to tailor the WordPress plugin to suit your needs.