Are you tracking visits to your website? If not, it is time for you to start analyzing your online traffic. Using analytics allows you to understand which pages and posts on your WordPress site are receiving the most traffic, how visitors are navigating your website, and which devices people are using to view your website. That is just the tip of the iceberg, when it comes to the available statistics from helpful analytics programs. Other helpful information includes the locations of your visitors, from city to state to country. Instead of relying on a separate website for tracking analytics, installing a WordPress analytics plugin will provide instant statistics directly in your WordPress dashboard. Here are the top five analytics WordPress plugins for tracking website traffic.
Google Analytics
Any list of useful analytics plugins for WordPress would not be complete without mentioning Google Analytics. Google Analytics is the go to solution for tracking website usage and with the help of the Google Analytics WordPress plugin you can view statistics inside your WordPress dashboard. This plugin will automatically add the tracking code needed by Google Analytics in each of your posts and webpages. It is easy to get started with Google Analytics; though, some of the more advanced features may require some time to fully understand.
KISSmetrics
KISSmetrics provides a more in depth look at the actual visitors using your website and what actions they are performing. Other analytic programs focus on overall website usage, while KISSmetrics allows you to follow individual visitors and see what pages they visit and which links they click on. This plugin can be useful for those trying to determine why users are leaving their website early or for those wanting to increase conversion rates. The only downside is that it does not provide as much overall website traffic data as some of the other analytics WordPress plugins.
Mixpanel
Mixpanel is similar to KISSmetrics in the sense that it allows real time tracking of individual visitors. The added benefit of Mixpanel is that you can send emails and push notifications to specific users if you have a subscription based website. Track users and monitor their viewing habits.
Crazy Egg
Crazy Egg provides detailed analytics and website usage statistics. It also provides a visual representation of which pages your visitors go to, using a heat-mapping. This visual makes it easier to understand the overall usage of your WordPress site. Added features include being able to see the number of clicks specific links and elements receive. The disadvantage of Crazy Egg is that it is free for 60 days and then requires a fee.
Jetpack for WordPress.com Stats
The powerful Jetpack plugin for WordPress will allow WordPress users to view the same types of stats available to WordPress.com users. These features are a small part of the Jetpack package and provide some basic statistics. It is not as detailed as Google Analytics; though, it is helpful when you simply want to know the basics. Being part of a larger package, users that want the features provided by Jetpack may not need any additional analytics plugins.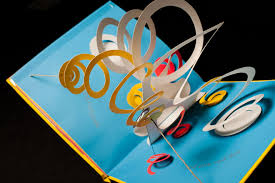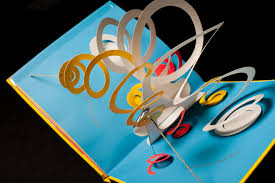 Keeping track of your website usage is an important part of maintaining a website. Without these stats you may not know which posts are more popular and where you are receiving visitors from. No matter which analytics WordPress plugin you choose, every website owner should track website usage in some manner. Start keeping track of your traffic by choosing the right WordPress plugin for you.