There are many companies who claim to have best Premium WordPress themes, but very few have the guts and develop in house and do sell to their customer over the period of time. There are companies who provides 100s of WordPress themes but themes what they provide are from third party resources. Any one can develop a theme and then submit to be the best theme but later majority of the developers either stop their support or some time even does not even provide any updates while we all know WordPress it self updates almost every month. SoloStream LLC knows WordPress updates and always provide stable updates to all of their themes and that is why its become the more reliable Premium WordPress theme provider. Here are top 5 Premium WordPress theme from SoloStream LLC.
1. WP-Port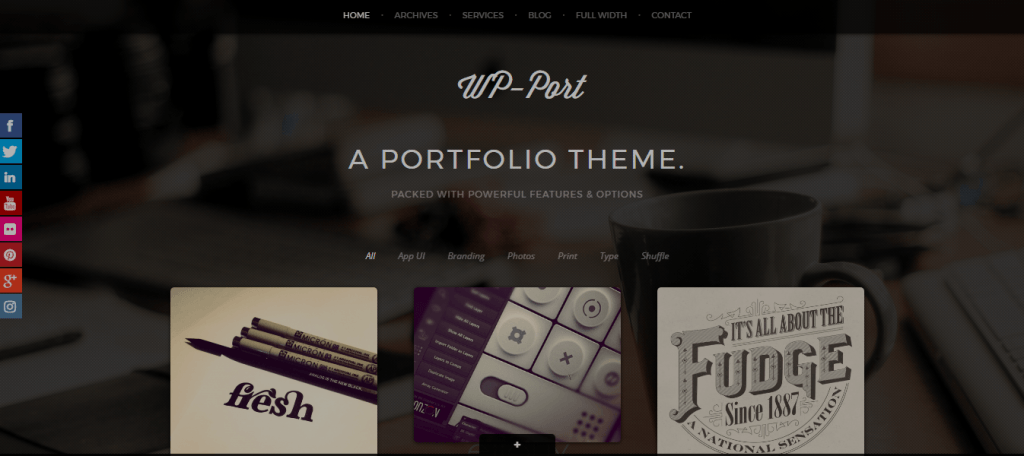 Simple and clean WordPress theme for portfolio website as well as showcase. Easy to use and customize from back-end. Fully responsive theme compatible with latest php version.
2. WP-Explore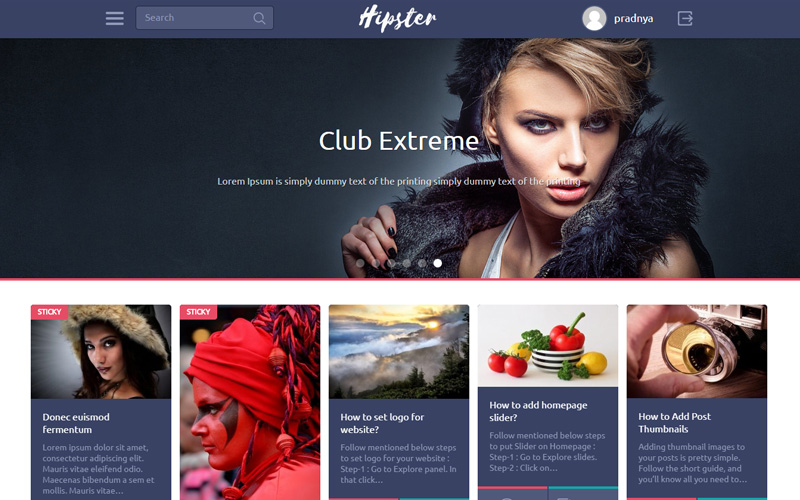 WP-Explore is a premium creative blog/WordPress theme which boasts a very attractive simplistic design that you can use for many types of sites including blogs, news sites, personal portfolio and more.
3. WP-Corporate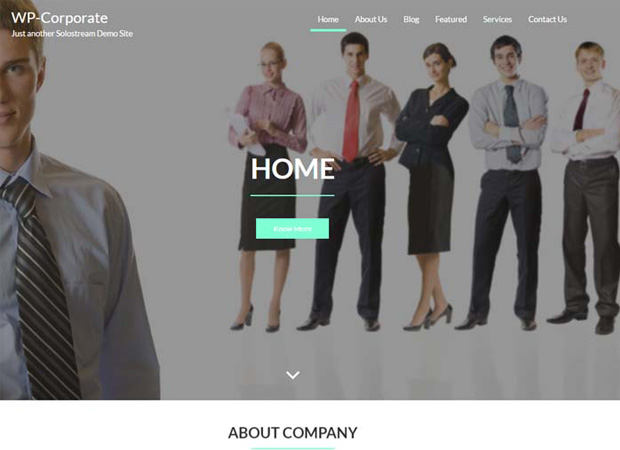 WP-Corporate is a professional multi-purpose WordPress theme.  This one page layout theme is perfect for big to small businesses looking for an online presence. This premium theme will allow you to get your business information in an easy to read for users on all devices and browsers.
4. WP-News Channel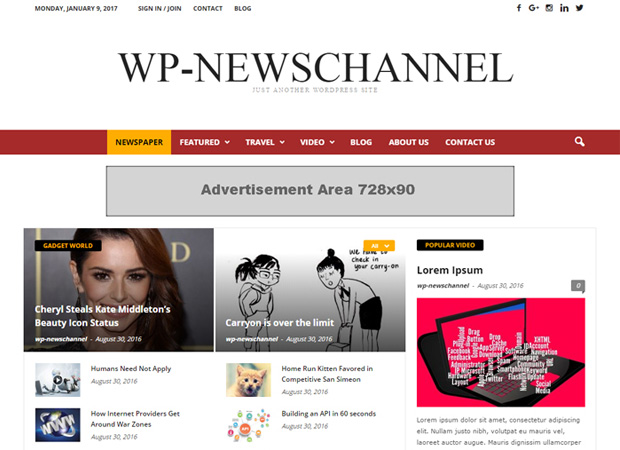 NewsChannel is a modern WordPress theme that lets you write articles and blog posts with ease and share your content in a unique way that is easy for your readers to follow and share.
5. WP-Radiance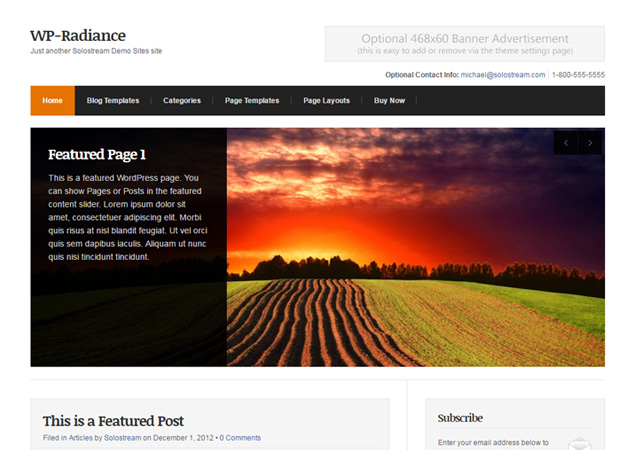 As its name implies, WP-Radiance is a stunning WordPress theme (even if we do say so ourselves). Bright, clean and feature-rich, it's sure to become one of our bestsellers. Whether you're creating a business website, blog or online magazine, this theme has what it takes to get the job done for you.