WordPress plugins are one of the main reasons for the success of this incredible blogging platform. The number of websites that rely on WordPress continues to grow and the available plugins also increase in number. While these great plugins that provide additional features can add functionality that you or your visitors find helpful, it is always a smart idea to carefully plan which WordPress plugins you are going to use. With that in mind, here are the top five WordPress plugins that ever WordPress user should consider adding to their website.
Limiting Usage of Plugins
Before listing these five helpful WordPress plugins, it should be noted that you should always try to limit the number of WordPress plugins that you add to your website. The more WordPress plugins that you use, the longer it can take for your website to load. Whenever you plan on adding a WordPress plugin always make sure that it provides a feature that your website really needs.
WordPress SEO by Yoast
The first WordPress plugin on this list is probably one of the most popular and widely used. WordPress SEO by Yoast makes it easy to ensure your WordPress website uses proper SEO. This WordPress plugin allows you to choose a specific keyword or keyword phrase for each post or page that you create. As you type your post, this WordPress plugin will keep track of how often the keyword is used and at what percentage. Additionally, this plugin tracks your usage of the keyword in the title and description of each post and page. With the WordPress SEO by Yoast plugin, search engine optimization for WordPress sites has never been easier.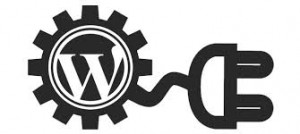 Contact Form 7
Contact forms are more professional than simply listing your email address. Allow visitors to easily get in touch with you with the Contact Form 7 plugin. There are a lot of other Contact Form plugins available; though, the Contact Form 7 is both easy to use and provides the ability to customize your contact forms however you see fit.
Akismet
Next on this list is Akismet. Akismet is included with each installation of WordPress; though, you have to activate it first. This plugin will automatically check each comment that your website receives and help determine whether or not the comment is spam. A small and useful plugin, keep Akismet installed on your WordPress site.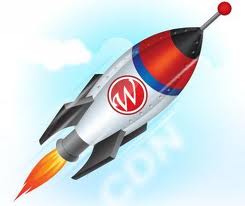 Jetpack
Jetpack is another free WordPress plugin and provides a whole list of features that were originally offered on WordPress.com websites. Now, Jetpack is available for self-hosted WordPress sites. This plugin includes stats inside your dashboard, easy embedding of media, site usage activity logs, social media integration, and many more features. In fact, there are so many features that it would take an entire post just to list them.
Wordfence Security
The last WordPress plugin listed is Wordfence Security. This plugin provides both security and caching features. On the security side, Wordfence Security scans your website and checks for viruses. Additional security includes real time blocking of malicious attacks; though, the caching aspect of Wordfence Security is what sets this plugin apart from other security plugins. Using a caching plugin will increase the speed of your WordPress website and Wordfence security claims it can make your website load up to 50 times faster.
These are all incredible WordPress plugins that every WordPress user should consider using. Remember, carefully consider each plugin that you wish to install.