Do you want to have a great looking WordPress site? Of course, everyone would love their site to look as appealing as possible and WordPress definitely provides plenty of customization options.  Users can easily create their own website with a variety of styling and layout changes.  The fact that there are so many possibilities also makes it easier for users to make their website appear cluttered or unattractive.  If you find the prospects of designing your own WordPress site daunting, then look over these tips for creating a great looking WordPress site.
Choose a Customizable Theme
The purpose of finding a good WordPress theme is that you should have to perform as little customization as possible; though, they should still provide ways to change colors, fonts, backgrounds, and offer layouts options.  You also want to make sure your theme uses responsive design so that it will work well on mobile devices.  When browsing for themes, you can view a preview of how that theme appears.  Also look at the description and look over what theme settings you can change.
Avoid the Clutter
This is where many new WordPress users fail.  It is easy to clutter up your sidebar with fun widgets, additional links, social media widgets, and other features provided by plugins.  Not only can these distract users away from your main content, it can also slow down the load time of your website.  You want your users to remain focused on main content while noticing that there is some secondary content in your sidebar.  Avoid overpowering your articles with flashy sidebars.
Choosing Fonts and Colors
If you do not like the appearance of the default fonts and colors set by the WordPress theme that you are using, then change them as you see fit.  When doing this, ensure the fonts you select are easy to read.  The colors you use should complement each other as well.  There are websites available that allow you to look up a specific color and find matching colors.  Try to keep the number of colors that you use down to a minimum.  Most websites only use three main colors throughout the site.  This is less distracting and offers users a pleasant viewing experience.
Create a Header Image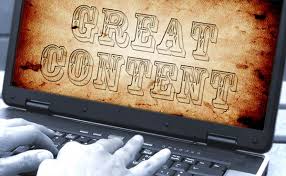 Many WordPress themes include a default header image or a selection of images.  These are often generic and may not represent the meaning behind your site.  Your header image could be something as simple as your logo placed on a background featuring the same colors used on your site.  If you do not plan on creating your own header image, then find a theme that lets you remove the use of a header image.
In addition to these tips, one final suggestion to keep in mind throughout any changes that you make to your WordPress site is that simplicity is always better.  Limit the use of widgets to only what is necessary or helpful to users.  Your main content is always the focus, with secondary content in sidebars that provides helpful links and a couple of other features.