Millions of users have discovered the wonderful advantages of using WordPress to build their websites. In the past, users would need to purchase expensive website creation software or hire website designers to have a professional looking website built. With WordPress, the power is back in the hands of the average internet user, requiring no website design expertise. For the most part, the growth of WordPress could be attributed to the thousands of available plugins. Using plugins, WordPress users can build a website exactly as they imagine it; though, these plugins can also lead to a whole host of complications when they are not installed and managed correctly. To keep your WordPress site running smoothly, read over these tips for correctly installing and using WordPress plugins.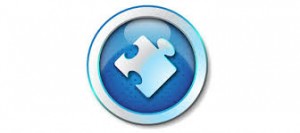 Deactivating a WordPress Plugin
Plugins eat up resources and can slow down your WordPress site. If you have plugins that are not currently in use you should consider deactivating them. It is easy to determine if a plugin is currently providing a benefit to your website. Go through your list of plugins and think about its function. Deactivate the plugins that are currently not in use.
Once you deactivate a plugin, you should ensure that it is regularly updated. Just because a plugin is not in use does not mean that it won't pose a security risk if there is a vulnerability that can be exploited. Keep your deactivated plugins updated. If you keep a WordPress plugin deactivated for an extended period of time then it is safe to say that it no longer serves any helpful purpose. Uninstall deactivated plugins that have remained deactivated for more than one month.
Keep your Plugins Updated
This next piece of advice is very important. Always keep your WordPress plugins updated. As mentioned above, you should even update your deactivated plugins. Plugins that are not kept up to date can lead to security risks. If the developers of a particular WordPress plugin do not keep their plugin updated, then you should consider removing it. Plugins that are not regularly updated by developers may become unsafe and you should start searching for a replacement.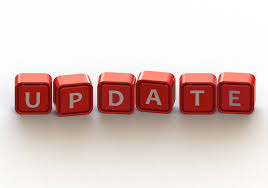 Limit Your Use of Plugins
Managing a WordPress site does not need to be complicated. Try to limit your use of plugins by only installing plugins that are essential to the user experience you are providing your visitors. That is the general rule; though, there are some backend plugins that are helpful for keeping track of your website, such as analytics, SEO plugins, and other backend plugins. Limiting the number of plugins you install can also help with compatibility. The more plugins you have the more likely you are to run into some type of compatibility issue between the plugins. Having lots of plugins can also make it more difficult to ensure everything is updated regularly and still used by your website.
Follow this advice to keep your WordPress site secure and running smoothly. Start by deactivating unused plugins, uninstalling plugins that will never be used again, and keeping all of your plugins updated. Finally, limit how many plugins you install. If you stick to these tips, you can increase your chances of having a great WordPress site that provides the right user experience to visitors.