How quickly your WordPress website takes to load will definitely have an impact on the user experience of your site. If you want your visitors to enjoy visiting your WordPress website, it is a smart idea to do everything in your power to ensure your WordPress website loads as quickly as possible. There are many ways to do this, including the installation of caching plugins and limiting the overall amount of plugins you use. One area that can dramatically affect the load time of your WordPress website is the use of images. Obviously you are not going to create an entire website without using any images. That would make your WordPress website appear bland and unappealing; though, there are ways to optimize the images that you do use to limit load times. Here are some tips for speeding up your WordPress website with optimized images.
Adjusting the Resolution
The first step you can take to optimizing the images you use on your WordPress website is to adjust the resolution. Most image editing programs will provide an option for adjusting the resolution of an image. Typically, this option is found in the same area as the resizing options. The general rule is that the highest resolution you need for web images is 72 DPI. The resolution of your images does not need to be any higher than this, as it will be impossible to see the difference on most computer screens. For those that do not want to mess around with adjusting resolutions, there are WordPress plugins that will automatically adjust the resolution of the images that you upload.
Selecting the Right File Format
There are many different file formats for images; though, the most commonly used file formats for images that are going to be displayed online are JPG, PNG, GIF, and SVG. In general, the only file formats you are going to need to worry about are JPG and PNG. Determining whether an image on your website should be a JPG or PNG file is relatively simple. If the image that you want to display has any transparency, such as a transparent background, use PNG. For the rest of your images (any image that does not have transparency), use the JPG format as JPG files tend to be much smaller than PNG files. As with adjusting the resolution, any image editor should allow you to save a file as either JPG or PNG.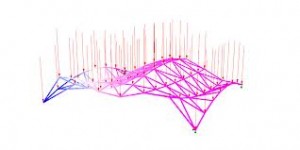 Resizing Images
Resize images whenever possible. If your header image will only appear with a maximum width of 940 pixels, there is no reason for your header image to be larger than this. The same is true of any images that appear on your WordPress website. Especially pay attention to photos that you have taken yourself. Most cameras will produce an image that is much larger than anyone will be able to fully view in their monitor. For example, the standard setting for iPhone captures images at 3264 x 2448 pixels and the average desktop computer monitor is only 1024 to 1920 pixels in width. Resizing images will reduce the overall file size.
As a final note, limit the overall number of images that you do use and repeat images across multiple pages when possible.