Are you unhappy with how long it takes for your WordPress site to load? If you have been experiencing slower load times, then take the time to improve the speed of your WordPress site. You can speed up your website in a number of ways, including caching, removing plugins, and ensuring you have a good hosting plan. These methods will all help limit the amount of time needed for your pages to load; though, you should also consider optimizing the images that you use. Images are often the largest part of most websites. The larger your images files, the longer it will take for your website to load. To combat long load times, learn how to use image optimization WordPress plugins.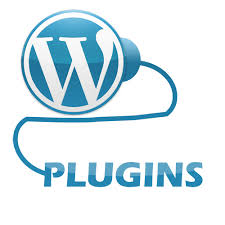 Limit Your Use of Images
Whenever possible, limit the number of images that you use. Adding images will help break up content; though, you do not want to place so many images in your post that readers are distracted or your page takes too long to load. When a webpage requires a substantial amount of time to load, studies show that most visitors will leave the site and never return. Carefully plan the placement of each image and ensure they are essential to the post or page.
Automatic Image Optimization Plugins
To further speed up your website, there are number of useful WordPress plugins. WP Smush.it is one of the most used image optimization plugins available for WordPress. Running behind the scenes, this plugin will automatically optimize your images as you add them to your posts. It will strip Meta data and compress JPEG images. This plugin can also convert GIFs into indexed PNG files. Providing the same features is the EWWW Image Optimizer plugin. Another popular plugin, this image optimizer will also automatically shrink the size of your image files.
Create Smaller Images for Different Screen Sizes
Most WordPress themes use some form of adaptive or responsive design. This means that all users are presented with the same page, with different styling used on different screen sizes. By using a WordPress plugin called Hammy, you can instantly create several different sizes of each image that you use in your post or page. Depending on the layout of the post or page and the screen size of the user, they will be presented with a different image. This way, people accessing your website on a mobile phone or tablet will see the smaller images.
Using the Lazy Load Plugin
One final image optimization plugin that should be mentioned is the Lazy Load plugin. No settings or configurations are needed for this plugin. Lazy Load will only load the images that are currently visible to a visitor to one of your posts or pages. As the user scrolls down the page, images will load as they become visible.
Images are a large part of the bandwidth used by most websites. Limit the size of your WordPress pages and posts by optimizing your use of images. Keep the number of images used to a minimum and install WordPress plugins for additional optimization. Many of our professional themes come with built-in optimization, and you are guaranteed to find something that will put your site leagues above the competition from our premium themes package. Buy now!