Search engine optimization is on the mind of every website owner. SEO is a fluid technique that requires consistency and the following of certain best practices. This is even true when using a blogging platform, such as WordPress, which makes website creation easy. When you use WordPress, by adding a free plugin, you can automatically generate sitemaps to be indexed by search engines. Other plugins include short code for displaying your sitemap on any page, post, or widget. From XML sitemaps to user readable HTML sitemaps, these are your best options for WordPress sitemap plugins.
XML Sitemap Plugins
XML sitemap plugins will create an XML sitemap file. The first sitemap plugin to be mentioned is also the most used; Google XML Sitemaps is a highly rated free plugin that will automatically update your XML sitemap whenever a new page or post is created. It can also submit your sitemap to all the major search engines, when your XML sitemap is updated. Once activated, you are ready to go, with no further action needed; though, there are several options available in the settings dashboard, including a link to a XSLT style sheet, update notification options, and memory limits. Downloaded over 14 million times, Google XML sitemaps continues to be one of the most widely used WordPress plugins.
If you want some additional help with your SEO, another XML sitemap option is WordPress SEO by Yoast. Another popular plugin, WordPress SEO by Yoast not only generates XML sitemaps, it provides a host of other features. The most useful feature included in this free plugin is the page analysis. Determine keyword usage in your posts and pages or your Meta titles and descriptions. As you create a new post or page, the page analysis will track keyword usage and provide a character count for your description and title.
HTML Sitemap Plugins
When you already have your XML sitemap needs taken care of, there are also HTML sitemap plugins available. These plugins can display readable links of your posts, pages, categories, tags, etc. Use short code to add these links to any area of your WordPress site.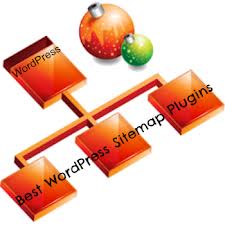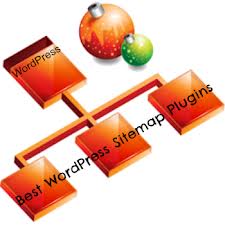 Simple Sitemap is a lightweight HTML sitemap plugin. From the dashboard you can generate your HTML sitemap and use the short code wherever you like. There are several options, for choosing how your links will be displayed. The final result is similar to the Page and Post Link widgets.
For a few additional customization options, choose WP Sitemap Page for creating an HTML sitemap. As with the previous plugin, WP Sitemap Page can be added to any page, post, or widget using a short code. Also, take a look at PS Auto Sitemap, which works in a similar manner to Simple Sitemap and WP Sitemap Page.
Sitemaps are used by search engines as the search engine spiders crawl through your website. They use links to navigate from page to page. Having structured links that are not broken is good for the SEO of your site and will allow search engines to be able to index all of your posts and pages. If you do not already have sitemaps available on your WordPress site, then install a WordPress sitemap plugin today, and remember any of our great themes will work with these plugins, so take a look at all the professional themes here today!