It is believed that around 30% of newbies in the website world create their websites using WordPress. The popularity of WordPress has remained almost unabated since 2003 and the reason is the many benefits that you get while using it and given below are some of them:
SEO ready- what's the presence of a website if it's not on top of the radar of all search engines? WordPress has inbuilt codes that make it perfect to create top-game SEO. You can also customise every single page, which means you can decide what goes on top of the SEO table, giving you full control of how you want your page to work.
Plugins- a website needs plugins for effective design. WordPress has plugins for every possible requirement. To create a contact form, to host an ecommerce website effectively, to do whatever you need to do. It's extremely easy to add any number of features and functions. WordPress has the best plugins in the business, making it a smart choice once more.
Ease of Use- sometimes websites are easy to create but then require external help for the other tasks. Not so with WordPress. You can handle things yourself, including making changes easily. Any newbie can install wordpress and create a website. The fact that WordPress is inbuilt with responsive web design makes things simple for any user. You can host your site knowing that no matter what device, your content will show up in beautiful ways. WordPress helps you take advantage of immediacy by letting you update quickly and often.
Plethora of themes- what's WordPress without its themes? There are innumerable themes to find there, including the lighter versions of iconic themes. The themes come pre-loaded with any number of features, making it easy to just launch the website, without delay. You can also tweak the pre-built features to your heart's content, for instance you can use any logo creator and create a wonderful logo and add it to themes easily. The success of WordPress comes due to this irresistible feature.
Syndication ready- this means that every time you post a new piece of writing or work on your website, it automatically goes into an RSS feed. This means users can easily add your work to websites and directories, furthering your reach and creating inbound links.
Vibrant community- the WordPress community is active and likes to save every successful addition and tweak. This spirit of sharing helps every user immensely. Whenever you need help or suggestions, you can expect the community to pitch in with ideas and suggestions. For example if you need help with slideshows, the community members will guide you to the best slideshow maker.
Enhanced security- WordPress has taken user concerns seriously and increased the safety features. You can use the innumerable safety plugins and make your website safe and hack proof.
The top 5 WordPress themes
There are thousands of WordPress themes out there, each has its own advantages and disadvantages. After reviewing many themes, we have come up with 5 of the top WordPress themes.
StudioPress- if you have some money to spend, then this is the best one for you. In terms of hosting provider, it is the WP Engine group that rules the roost on WordPress. StudioPress is part of this elite group. What's more, it's structured atop Genesis, allowing you to work with zero hiccups with the current editor on WordPress, Gutenberg. Themes can be bought individually based on what you need or make a one-time payment and pick up the entire lot. Since the WP Engine hosting is integrated in StudioPress, you can also sign up for it and gain access to every single one of the over 35 premium WordPress themes free of cost.
Divi- even with ten thousand plus themes on this site, you'd be hard-pressed to come across any list of best themes without a mention of Divi. It's not difficult to see why. It comes with the backing of Elegant Themes, easily one of the foremost theme shops out there. It's also easy to create any layout you want thanks to the drag and drop builder it comes equipped with. And then there are those wonderful Divi child themes too. This is a great way to use a pre-built format but work on style, form and look and appearance of the theme. If that's too much work, make use of any of the twenty readymade layouts to get started. Make sure that you save all your layout choices in the library that comes with Divi. This way, you have a ready reference to choose from. You can integrate your logo design easily with the theme.
Avada- the number 1 selling premium theme on WordPress of all time is here to help- help you make a quick transition into using this great theme. It comes with over 41 pre-made websites with complete features and more than 255 web designs. It is multi-purpose and very customisable. Choose amongst scores of choices and use the builder with its easy drag and drop function to make the website you want. Avada lends itself beautifully to any premium theme you choose to opt for.
Ultra- easily the most dominant and versatile of themes, Ultra has layout options for every single thing you need; six footer layouts and header background and archive choices, five single post layouts and a whopping fifteen page and header styles. Apart from all this, the demo setup can easily be rendered into your website, thanks to settings of widgets, content and menus. What's more, you get the expertise of the professional designer with a virtual library of sixty full built layouts with some cool features. If you love extras, you're going to love the ten add-ons that come as a bonus. They include a countdown widget and a pricing table. Perfect for announcing that EOSS sale!
Sydney- offering both free and for charge options, Sydney is a popular choice for themes from the wide range available. Along with pre-created templates, it also works with zero hitches alongside WooCommerce. If you're in the selling business, this is the theme for you.
The top plugins for WordPress
Plugins play an important part when it comes to WordPress. You cannot do without a few plugins when you create a website, a few of the top are given below:
Akismet- it comes in both free and premium forms and is brought to you by the folks of WordPress. In fact, every core installation from WordPress has Akismet as a default plugin. Because it does such vital work, it's an incredibly useful plugin. What task might that be? Akismet is an anti-spam plugin. Essentially, it goes through every comment made and removes anything that doesn't fit the ethos of your page. Akismet also gives you status history for all the comments so you'll be able to better understand what the plugin found offensive. The reverse is true as well-you can see what the approved comments are as well. If yours is a personal blog or site, you don't have to pay for it. But there is a monthly subscription requirement for commercial sites. Pay more and get even more advanced security for the site.
WooCommerce- you can't talk about plugins for ecommerce without mentioning WooCommerce. You need it to sell pretty much anything on your site. From an actual product that you want to sell, or a digital or affiliate one, whether it is tickets and passes for an event, if you prefer cash on delivery or prior payment, no matter what your requirement is, WooCommerce will be there for a client. At less than $13 dollars per month for its highest, most feature-filled package, WooCommerce is definitely worth the money spent.
Contact Form 7- coding is not everyone's cup of tea and here to help is Contact Form 7. It uses reCaptcha verification, creates and controls quite a few contact forms and is the first step before Akismet- it removes spam. What's more, with this plugin you can easily bypass all the coding you'd otherwise have to go through to make such superlative contact forms that customers will be lining up in your inbox. We'd go as far as to say that this is the best plugin for forms, pretty much everywhere. No wonder it has more than a 1000 5 star reviews and well above 5 million users. Check it out and you won't be disappointed.
Jetpack- if you want your website to soar and touch the skies, you'll have to look at Jetpack. It monitors your website traffic, performance and safety, it makes your site look better with image optimisation and it does a lot more too. For instance, its distribution feature maximises your reach by automatically sharing your content with search engines and other third parties. This means you don't have to do this yourself. Sitemaps created by Jetpack allow these search engines to index your website with ease. We were not kidding about the protection Jetpack provides. It watches your page like a hawk- every five minutes, in fact and keeps you posted about anything of concern.
Yoast SEO- Search engine optimization is essential if you want your website to be viewed by one and all. Search engines need to be told that there is a website out there and this is done through SEO. When it comes to search engine optimisation today, no one does it better than Yoast. Once you know the basics of SEO, trust Yoast to take you and your content where it needs to go. It connects your page to the people who are looking for it. From H2 tags to keyword density and metadata, Yoast does it all.
Source:
https://aspireinternetdesign.com/web-design/10-benefits-of-using-wordpress-to-power-your-business-website/
https://www.wpbeginner.com/why-you-should-use-wordpress/
https://www.isitwp.com/top-wordpress-themes/
https://athemes.com/collections/most-popular-wordpress-themes/
https://www.wpbeginner.com/showcase/24-must-have-wordpress-plugins-for-business-websites/
Image Source:
https://pixabay.com/photos/wordpress-hand-logo-589121/
https://pixabay.com/vectors/template-layout-website-blog-theme-1599663/
Author :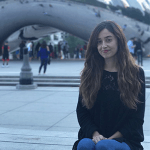 Roberta Camarena is a marketing professional with expertise in organic content creation. She is currently a content marketer at Placeit and has several years of experience in social media marketing and content writing. Her background in education and communications have led her to many diverse writing positions. On the weekends, you can find her at a neighborhood cafe getting some writing done and getting distracted by dogs