It is true that people respond to visual images more than the written word. That is why you will hardly ever come across a website comprised solely of text. Not only are images and graphics helpful for bringing your website to life, they can also make your WordPress post content more readable. Images break up your content and provide readers with a visual representation of the information they are reading. From graphics to charts, the use of images is an important part of creating an enjoyable WordPress website, as long as you do not overdo it. Not everyone has experience with graphic design or the use of graphics programs such as Photoshop. Luckily, you do not need to be a successful graphic artist to start including your own original graphics on your WordPress website. With the help of the best WordPress plugins for creating your own charts and websites dedicated to creating graphics, you can make your site stand out from the competition.
Create Charts and Graphs with Visualizer
Visualizer is a WordPress plugin for creating graphs and charts for use on your WordPress site. This is a free plugin that is relatively easy to use. Choose the type of chart or graph you wish to make and then start adding your data. You can use this plugin to create both static and interactive charts and graphs. Use the settings to edit color schemes and other options. In order to create these charts and graphs, this plugin uses the Google Visualization API and is supported on all major browsers, including mobile phones.
More Charts with the WordPress Charts Plugin
The WordPress Charts plugin is another easy to use plugin for designing your own charts. This plugin is slightly more limited than the previously mentioned Visualizer; though, for those that simply want to add a chart or two to their WordPress site, this plugin should suffice. There are six different chart types to choose from and the coding is extremely lightweight, so that it will not slow down the loading of your WordPress site.
Add Clipart with i2Clipart
The i2Clipart plugin is a small plugin that allows you to insert free clipart images inside your posts with ease. As you are writing your posts, you can use this plugin to search a large database of free clipart images. Search by keyword or color palette. Each image that you find is available in four different sizes. While this plugin does not let you edit images, it does provide a whole host of free images for use on your website.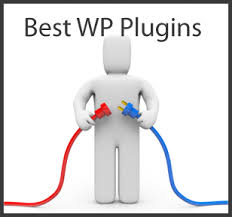 Edit Images using Aviary Editor
The built in image editor for WordPress does provide some options for editing the images that you upload; though, it is limited in scope. For more control over your images, use the Aviary Editor WordPress plugin. This plugin integrates the Aviary Editor into the WordPress Media Library. Once installed, the power of the Aviary Editor is at your disposal. Enhance images, adjust colors, add effects, or include stickers. Other options include the ability to resize, rotate, and crop your images.
These plugins should help you edit and create custom images and charts for your WordPress site, without a lot of work. Not everyone is an expert when it comes to editing images, but these plugins sure go a long way to helping you out. When adding images and graphics to your WordPress site stick to several images per post. Adding too many images can slow down your site and make your content unreadable.