Are you looking for a theme or range of themes? If you are a developer, professional designer, or any other WordPress user, then you will understand the importance of getting your access to a large toolkit of WordPress themes like ours, and how a larger package means greater value. If you look at all the themes out there across the internet, it can be overwhelming to see all the different options available. As most expert developers and professionals in the field know, you can waste countless hours developing and setting up a page only to get halfway through a campaign of setting up widgets and information and to have the free theme cave in on you. That is why it is so important to get professional business themes from a provider like us.
Check out our price plans: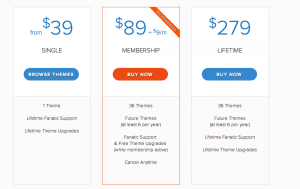 If you do any sort of web publishing or development then you know how important it is to have a solid set of 5-10 different themes that you can depend on to make a range of client sites better and more helpful. Once you are more familiar with our bag of themes, you will start to become a faster and more adept WordPress web page developer and designer. You can easily get one of our packages with one of our convenient payment plans.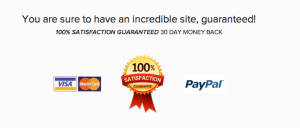 Get your business, personal web page, or daily web development better equipped with our themes and save countless dollars in time savings and increased website production. Many of our themes have built-in special layouts and designs, as well as special widgets that can make you page stand out on the web.
Check out our premium themes now and join an exclusive club of theme lovers.