One of the things that bloggers look at is how they can use their blog to bring in more money. If there is already a business that brings in money in place the blog may just be for lead-generation and for outreach. You could still get more from it so why not monetize your WordPress blog? 
Ways to Monetize Your WordPress Blog
Google Adsense
Google Adsense doesn't start out paying much but it doesn't need for you to have a huge following. It will, however, increase as your subscribers increase and rankings improve.
This will work best if you know which keywords offer better compensation. It is also important that you know where to place the ads so as to get better click-through rates.
You can use the Google Adsense Plugin to help you with placing banners.
Selling ads and affiliate products
A blog that gets thousands of unique visits will be able to sell affiliate products or advertising on the blog. You will need a plugin like WP AdCenter plugin.  Look for a plugin that is versatile and gives great supporting statistics so that you know what is going on.
Affiliate products will require that you sell to people, meaning you will need a list of people. You can use another plugin like Easy Subscription Widget plugin to create a mailing list that you can send out recommendations and promotions to.
Sponsored posts
With a niche blog that receives a large amount of traffic, you may have people asking whether you can feature a post from them on your site. You can accept such requests at a fee and even automate the process so that it goes smoothly and the payments come in uninterrupted.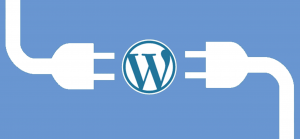 A plugin like WP Guest Posting plugin,  will help you put everything in order. Guests submit posts to the frontend and pay via PayPal. You get to monetize your WordPress blog without much drama.
Be careful about this method though because the content coming in can maintain or ruin your rankings depending on quality. Accept only what can be termed as good content according to your standards.
Business directory
If you run a blog about a particular niche say home ownership, you can monetize your WordPress blog by adding a list of agencies that will allow your readers to achieve or attain what you are writing about.
If you write about food then a list of restaurants would be appropriate. An appropriate plugin such as the WP Business Listing plugin will then take it to the next level and charge everyone whose business you list.
Product reviews
Product manufacturers and developers need to get their products noticed and users prefer that someone else uses a product and gives a great review about it before they can use it. You can be that connector in this equation by doing product reviews.
Monetize your WordPress blog by using a plugin like All In One Schema Rich Snippets that will make your reviews stand out and get noticed since there are others doing the same thing.
Membership site
If what you are offering is good enough that people will not have any qualms about paying for it, you could charge them for it. You could also have a membership site for a community where members can have access to exclusive content and downloads.
Play around with it since a great plugin like Paid Memberships Pro plugin can let you set different membership tiers and allow you to set restricted access to content meant for members only. You can even have custom membership periods to suit different clients.
Sell products
Another way to monetize your WordPress blog is to sell items on it. You can integrate an eCommerce store and sell whatever products you are comfortable with. Use a plugin that will make integrating and running the store not too tedious.
Look for what products the plugin will support, any payment methods integrated, delivery and shipping any other thing that would be useful for this business side of your blog. A good example is WooCommerce.
Talk about your services   
You may not want to directly monetize your blog but your business may need more customers. You can talk about the services you offer and install plugins such as WP Testimonial Plus plugin that will display customer testimonials.
These will definitely assist with lead generation and improved conversions. Remember the thing about people getting a positive review about something before they willingly use it? It works the same here.
All these are great ways to monetize your WordPress blog and if you put your mind and effort to it you can get a good amount of revenue from that simple blog you own. With all these methods you will need a very appealing theme to start with.
Customers are more likely to stay longer on your site if it looks appealing to them and they have a great user experience. Look through and choose a great theme that will bring in visitors and turn them into clients, thereby earning you a good amount of revenue throughout the life of your blog.