Is it time to transfer your WordPress.com blog to a self-hosted WordPress site? Many WordPress users start off using the free website creation at WordPress.com. While there are many great features available to users at WordPress.com, at some point you may want to make the switch to a self-hosted site so that you can avoid the limitations and restrictions at WordPress.com. Luckily, you do not need to lose any of your hard work when you transfer your blog. You can keep your posts, comments, and backlinks intact as you migrate to a self-hosted site. If you are ready to transfer your WordPress.com blog to a self-hosted site using WordPress then look over these how to steps.
Exporting Your WordPress.com Site
The first step in moving your WordPress.com blog is to export it. Sign in to your WordPress.com account and select Export which is located under Tools. This will take you to a new page where you will be presented with the option of either exporting your blog for free or having a professional transfer your site for a fee. Select the free version and when asked when data you wish to export select all content. This will download all your posts, pages, comments, images, and settings. All the information will be downloaded into a single XML file.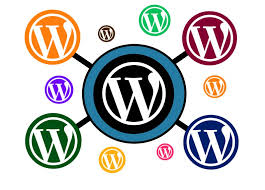 Setting Up Your Self-Hosted WordPress Blog
With your XML file downloaded, you can go ahead and install WordPress on your web hosting account. The majority of web hosting accounts offer an automated process for installing WordPress. If this is not the case with your hosting account, then follow the instructions for installing a fresh version of WordPress. These instructions can be found at WordPress.org. Once your new installation of WordPress is fully installed you are ready to import your XML file.
Importing Your Old WordPress Blog
Login to your WordPress installation and select Import under Tools. There are multiple importers to handle the transfer of various blogging platforms; though, you will select WordPress. After selecting this you will need to install the WordPress Importer plugin. Once the plugin is installed and activated you will be redirected to a screen where it will ask you to upload your XML file that you previously downloaded. If you exported images during the exportation process, then make sure that you check the box for importing attachments. After the WordPress Importer plugin has completed importing your XML file, your WordPress site should have all the content from your WordPress.com blog.
That is all it takes to switch from a WordPress.com blog to a self-hosted WordPress site. You can now enjoy the freedom of having a site without the restrictions of WordPress.com. The only other step is to decide whether or not to redirect users from your previous blog to your newly setup site. In order to this, you will need to pay a fee for the Offsite Redirect option. This will create a 301 redirect from your old blog to your new blog. With these steps in place, you are all set to begin using your new WordPress site.