When you write and manage your own WordPress site, it is not very difficult to keep track of which articles you have published and which ones you are still working on; though, the problem of managing workflow can become an issue when dealing with multiple authors. If you manage a WordPress site where a variety of authors are submitting content, you may need some help managing the editing and publication of WordPress articles and the assigning of tasks. For those struggling with these issues, learn how to manage WordPress article publication when dealing with multiple authors.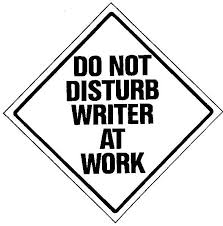 Understanding the Default Statuses
WordPress includes a set of default statuses for posts. You can use these statuses to help you manage the workflow, but first you should understand how they work. There are 8 different post statuses, starting with Draft and Auto-Draft. As soon as you start creating a post, WordPress will create an Auto-Draft, saving the content that you have created so far. When a user saves their post, the Draft is saved. You can assume that any post with the status Draft is still in progress.
If the author of the post does not have the capability to publish their own posts, when they are finished writing their post, the post is pending. The post will remain Pending until a user with the ability to publish posts publishes the article. Once published, the post will be viewable to everyone and available on your WordPress site.
Some of the other post statuses include future and private. The future status is used to set a post to be published at a later date, which is useful when scheduling posts to be released at a specific time. Private posts are only viewable by those with proper access.
Assigning User Roles
If you want to stick with the default status options, you should pay attention to how you assign user roles to your authors. Decide whether you want to give them the ability to publish their own posts or whether you would like to read the pending posts before publication. This will be the difference between an Author and a Contributor. An Author can publish and manage their own posts, while a Contributor can only write posts and save them as pending. An Editor is someone who can publish and manage other posts, but cannot edit administrator settings.
Using WordPress Plugins
The default WordPress post statuses and default user roles may be sufficient for some managers; however, there are situations where you may want additional control. By using the Edit Flow WordPress plugin, you can create custom post statuses in order to edit the different stages of your workflow. This plugin also includes a calendar listing all the WordPress posts on your website and their current status. In addition to editing post statuses, you may wish to edit user roles. The User Role Editor WordPress plugin makes it easy to quickly create custom user roles as well as edit user roles. Give certain users permission to create posts, publish posts, however you see fit.
The main struggle with managing the workflow of WordPress posts is deciding how you want to handle user roles and posts statuses. Once you decide on your plan, make your authors aware of the process and the stages involved in publication. Before long you will have a smooth process for quickly releasing new content on your WordPress site. Understand the post statuses and user roles and then use a plugin if you need to make changes.