When you hear the name WordPress do you immediately think of blogs? While blogging may have given WordPress its rise to fame it has grown over the years and is now capable so much more than acting as a great blogging platform. Using the same tools as WordPress bloggers, you can create forums, professional business sites, portfolios, and ecommerce sites. By choosing the right WordPress plugins you can create just about any type of website. Keep reading to discover the many ways that you can use WordPress besides blogging.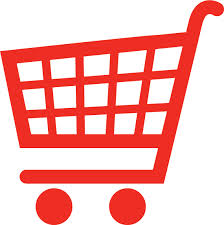 Create a Professional Business Website
If you spend a few minutes browsing through WordPress themes you will quickly see that many theme developers are already focused on the creation of themes specifically for business use. These clean and professional designs often look great and provide the perfect method of showcasing your business. When it comes to creating a professional looking business website with WordPress, always start with the right theme. If you are not planning on selling products or services directly from your site, then you probably will not need to mess around with plugins and additional features.
Build and Manage a Forum
In the past, many people would overlook WordPress if they wanted to create a forum. Thanks to several well-designed WordPress plugins, it has never been simpler to design your own forum. WP Mingle is a popular WordPress plugin that allows you to add a forum to your existing WordPress site. With WP Mingle includes the management process of registering members, adding a login, and a standard forum structure that can act as a stand-alone page on your WordPress site and be added to your WordPress menu.
If your entire site is going to be one large forum, then look at bbPress. This open source software that is a variation of WordPress intended solely for using to create forums. It works exactly like WordPress and even allows you to add plugins created for WordPress.
Making an Ecommerce WordPress Site
When you want to sell products and services through your WordPress site there are many options to choose from. Before you get too far with the creation of your WordPress ecommerce site you should start looking at ecommerce WordPress themes. Woocommerce makes several themes that already have ecommerce capabilities included. If you cannot find an ecommerce theme that you like, there are lots of ecommerce plugins to choose from. Whether you decide to use an ecommerce theme or plugin, always look at the features provided. Find out what payment methods are accepted, how inventory management is handled, how easily you can add products to your website, and whether you need to pay to unlock more features. As with many themes and plugins, some are free and some cost money. If you are serious about starting and ecommerce website using WordPress, it may be worth the price to get a premium theme or plugin that includes credit card payment gateways and advanced shipping and inventory options.
There you have it – WordPress can be used for just about anything. From forums to ecommerce sites, WordPress can do it all. After more than a decade of use, WordPress is no longer just a blogging platform. If you want to create any type of website, WordPress has plugins and themes to help you.