WordPress continues to appeal to a large number of users due to the use of themes. WordPress themes allow users to easily change the look of their sites, without requiring a lot of coding. These themes can be divided into two main categories – free themes and premium themes. While free themes can offer quality design and a lot of features, there are many premium themes that are built to increase flexibility and customization options. Also, many of the free themes require a mention of the developer somewhere in the footer of each webpage, which many businesses find unprofessional when marketing their brand. Before you purchase a premium theme for your WordPress site, understand what you should look for in a premium WordPress theme.
Responsive Web Design
When browsing through different premium themes, the very first thing you should look for is that the WordPress theme uses responsive web design. The days of having a separate mobile site are gone. Your website should maintain a consistent look, no matter what device it is viewed on. From mobile phones to tablets to desktop computers, the design used in the premium theme should respond to the different screen sizes and present a good user experience.  Many of the responsive themes included in our packages offer the best options for responsive web design.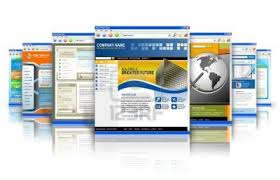 Support and Updates
The premium WordPress theme that you find should also offer support and regular updates. As WordPress goes through regular updates, it is important that the theme you pay money for does not become outdated and lose functionality. Before installing a premium WordPress theme, check to see if it has been tested to work with the latest release of WordPress. In addition to regular updates, the developers behind the premium theme should offer solid support and provide documentation. Find out how to contact them in the event of a malfunction and ensure that they have detailed documentation explaining all of the features included in the theme.  We offer a strong support base for our customers, and work around the clock to resolve issues as well as provide guidance and support, so it pays to play with us.
A Variety of Layouts and Customization
Customization and layout is probably going to be the first thing that attracts you to a premium WordPress theme. When browsing these themes, the thumbnail image that you see will be what grabs your attention. As you inspect the theme, make sure that the WordPress theme allows you to choose a layout that suits your needs. Additionally, color schemes and the font options can become a deciding factor in determining whether or not a premium theme is right for your website. Even though you like the look of a premium, you should be able to create a website using the colors and fonts that you want.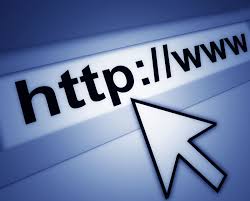 Preview the Demo and Test the Theme
Most premium WordPress themes should have a live demo that uses the theme. This will allow you to explore the theme and ensure there are no errors in overall design. Adjust your browser and watch to see how well the responsive design works. The live demo provides the closest example of what your website will look like using that premium theme.
Finally, test the theme out. There are various WordPress plugins, such as The Theme Test Drive plugin, that make it easy to test the theme out on your site without removing your old theme. Once you have gone over all of these factors, decide if the features of the premium WordPress theme justify the price.