Are you curious about what your visitors think of your WordPress website? The best way to know what your visitors are thinking is to ask them. That statement seems pretty basic; though, it can be difficult to carry out. Feedback is one of the best ways to know if you are headed in the right direction with the tone of your content and the style of your website. When you want visitors to keep coming back to your WordPress website, it helps if they know you care about their input. There are multiple ways to get this kind of feedback and they are all covered below. Keep reading to learn how to receive feedback from visitors to your WordPress site.
Adding Contact Forms to your WordPress Site
Every website should have a contact form located somewhere on their site. This is an unobtrusive way to stay connected with visitors and customers and can also provide a great method of feedback. In addition to including a contact form on a contact page, you can also use contact forms in posts to directly ask for specific feedback. There are dozens of great contact form plugins for WordPress and most of them are free. The Gravity Forms WordPress plugin is one of the most user friendly plugins, with a simple interface that every beginner can understand.
Using Surveys for More Information
Surveys provide another wonderful opportunity for getting feedback from visitors. Using a WordPress plugin, such as Polldaddy, you can quickly create your own surveys and polls. Politely ask your visitors for feedback using a survey and you will be pleasantly surprised by the amount of responses you will get. Surveys are anonymous and allow visitors to leave their input without filling out their email address and contact information.
Ask Questions via Email with Email Subscription Lists
If you have established an email list and send out regular newsletters, asking for feedback at the end of the email is another option for getting more information from your visitors. As with any other feature that you want to add to your WordPress site, there are plugins available for creating email lists and subscription lists.
Read Comments on Your Posts
Always pay attention to the comments left on your posts. Without any additional plugins or work, the comment section of your posts is a great source for feedback. Users are often willing to leave honest responses in the comment sections of WordPress posts. Read your comments on a regular basis and whenever possible, respond back to the commenters. Try to avoid responding to negative comments, but listen to what they have to say.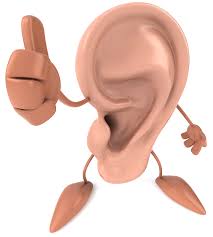 Offering Freebies and Downloads
People enjoy free items and digital downloads. If there is anything that you can offer your visitors for free, including an eBook, images, or other downloadable goods, require visitors to fill out a survey or poll before they can download. You may come across this tactic occasionally; though, it is often paired with newsletters and subscriptions.
The more you pay attention to the feedback you are given, the more you can increase the appeal of your WordPress site. You want to create the best user experience possible, so listen to your audience and consider their advice as much as possible.