Ever since people gained access to email and the internet, spam has been a problem that we all dread dealing with. It has become a constant in our modern world and as a website administrator you know how annoying spam comments on your WordPress blog can be. You login into your WordPress dashboard and notice a handful of new comments on your latest post only to discover a series of links to foreign shopping sites. While you can always change your settings to manually approve all comments before they appear on your site, this can be a cumbersome task and detract from your interaction with real visitors to your site. For a smoother comment management process, learn how to stop comment spam on your WordPress blog.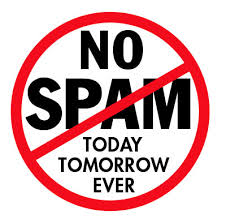 Examining WordPress Comment Settings
Before adding yet another plugin to your WordPress site, you should take a look at the Discussion Settings in your WordPress dashboard. Depending on the level of protection against spam that you want, adjusting a few settings may be all that you need.
First of all, you should require that the comment author fills out their name and email address; though, this will not stop spammers. The next two settings to look at are under "Before a comment appears". Here there are two checkboxes – one is for manually approving comments and the other is to require that the comment author has previously had a comment approved. This second checkbox will allow regular commenters to have their comments show up instantly, without requiring moderation, while all other comments are held for moderation. Unless you accidentally approve a comment from a spammer, this will keep spammers from getting their comments to automatically show up in your posts.
Below those settings you will find another helpful setting under "Comment Moderation". Here you can request that comments containing a certain amount of links are held for moderation. The entire point of spammers leaving comments on your WordPress blog is to create backlinks to their website and therefore, their spam comments will typically contain at least one link. By setting moderating comments containing one or more links you add another layer of protection against spammers.
Using WordPress Plugins
Now that we have covered the settings provided by WordPress, it is time to look at helpful WordPress plugins for stopping spam comments. Akismet is a lightweight WordPress plugin that will check every comment your WordPress blog gets against their database of spam comments. It will automatically mark comments as spam or not spam. This plugin has an accuracy of 99.5%, but will occasionally incorrectly flag spam commenters and authentic commenters. Even with the occasional mistake, Askimet can cut down on the amount of time you spend moderating comments and reading through spam. There are other plugins to consider as well, such as WordPress Simple Firewall or WP Anti-Spam.
Yet another option, instead of worrying about changing WordPress settings or adding a plugin specifically for checking spam, is to remove WordPress comments from your website and add an alternative comment platform. Using various WordPress plugins, you could include the Disqus Comment System, a Google Plus Comment System, or even Facebook Comments. All three of those options require users to have accounts with the associated social media platform.
Spam comments will never completely go away, so your best option is to minimize the amount of time you spend dealing with them. Consider the WordPress comment settings and install an anti-spam plugin or remove WordPress comments and include a new comment system.