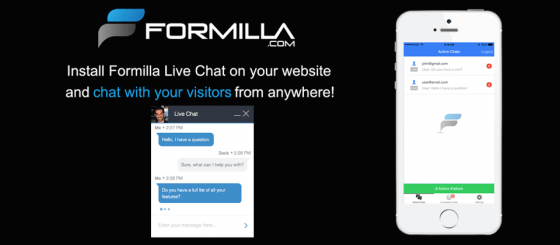 We always attract to communicate with new people and when that turns into our client that is a jackpot, many of us love to interact with our website or blog users with live conversation and that is possible when we have live chat on our website/blog. As the solostream.com we always prefer our WordPress customers to be aware of anything that is helpful to them and theirs visitors and users.
Also : Best Weather Radios
Here we are putting our post for integrating live chat into your single WordPress site/blog or Multiple sites/blogs.
In the WordPress Plugin directory, there are so many Live chat plugins are available but we strongly recommend formilla from our own experience. It's easy to integrate and works exactly the way we want. We can track the users IP, we can track the user's location and if the users are logged in into the browser, we can get his email as well. That way we can make our database by asking them to opt-in into our database as well.
Let's begin the signup process, you can simply visit the site and "Signup" and get registered.
Once you registered there are 2 ways you can do that, either by the WordPress plugin or you can do that by integrating the scripts into your footer,
Now if you want you to use in multiple sites, you can simply share the same code or script on multiple sites and you can track your visitor from which location they are coming from, and you can simply judge that decision.