Switching to a WordPress installation from another blogging platform is possible thanks to the ability to import content to your WordPress site. In fact, WordPress offers support for importing content from the most major blogging platforms, including Google Blogger, Drupal, Posterous, Mambo, LiveJournal, and many more. If you are switching from another blogging platform to WordPress, then look over this guide to importing content from other blogging platforms to a WordPress website.
Determine if the WordPress Importer Supports your Blogging Platform
The first step in importing your content to WordPress is to find out if the blogging platform that you are currently using is supported by the WordPress Importer. Go to the WordPress dashboard and go to Tools. From there, click on Import. Here you will see a list of some of the more popular blogging platforms that are supported. This should include Google Blogger, Blogroll, LiveJournal, Tumblr, and a few others. If the blogging platform that you currently use is not listed, there should be a link to search the plugin directory to find an importer that will work.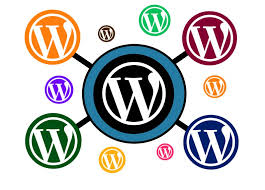 Importing Your Blog
Once you find the importer for the blogging platform that you use start the importing process. The amount of time required will depend on the size of your existing blog. After the files have been uploaded to your WordPress installation, go through each of your posts and pages and ensure that all of your formatting was carried over. If you are unhappy with the end result, you may need to go through each post and make corrections. With most blogging platforms, WordPress should be able to a fairly good job of keeping the existing formatting in place.
Manually Copying
If you cannot find an importer for your existing blogging platform, you will need to manually copy all of your old posts and it may not be possible to carry over your existing comments. To do this, you will need to create each post and copy and paste your old posts into WordPress. This can be a lengthy process, depending on the size of your website.
Another option, if your blogging platform is not supported, is to download the full RSS feed of your blog. Since WordPress has an importer for importing blogs from RSS feeds, this may save you the time of needing to manually recreate every blog post from your old blog.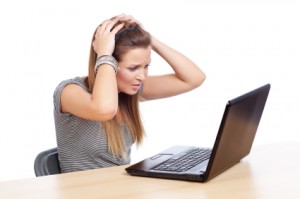 Specific Instructions for Importing Blogs
Some blogging platforms will require more steps during the importing process than others. For a detailed explanation of each step, visit WordPress.org and follow the instructions they provide for importing blogs from your specific blogging platform.
If you run into any issues during the importing or transfer of your existing blog to WordPress, visit WordPress.org and search through the support forums. There is a good chance that another user has had to deal with the same issue before. These forums are large and full of users seeking solutions to their problems. Since WordPress has been around for over a decade, it is likely that another user has had a similar problem and found a solution.