Things just got a little more app-friendly for people who use WordPress. Google Apps recently announced that their Google Apps For Work is now compatible with integration across WordPress suites.
The Google Apps For Work includes a comprehensive suite of work solution apps that some of you may be familiar with. These are apps such as Google Docs, Sheets, Drive, etc. They are designed to make your business run more smoothly by offering a full line of powerful tools, including business email with up to 30 GB of storage.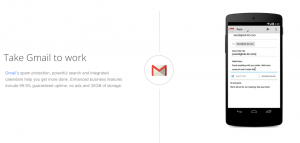 While the suite of Apps from Google is free for the first month, after that some service fees kick in. As far as I know, this is one of the first subscription style apps that are offered by Google as a payment option. The costs are minimal, with a monthly cost of $5 or $10, depending on what you want for your small business.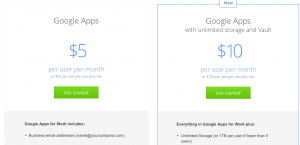 Setup is pretty much automatic if you have a Chrome browser, so go ahead and take a look at this suite and see if it is something that would fit with your business model.
To get started, you can signup here:
https://www.google.com/work/apps/business/