So you have installed WordPress for the first time and now you have no idea what to do next. Luckily, WordPress has been designed to be very user friendly. Before you start making changes to your settings and themes or posting articles it is a good idea to ensure you understand a little bit about this great blogging platform. Here are some tips for getting started with a new installation of WordPress.
Exploring Your WordPress Website
After you have installed WordPress for the first time, you should go ahead and log into your account using the username and password that you created. Upon logging in you will be directed to the Administration Screen, referred to as your Dashboard. From here, you can select different settings, create posts and pages, change your theme, customize your website, and manage plugins. Ignore all of these options for now and take a look at your WordPress website. By default, unless you already have a different WordPress theme installed, your WordPress website will be using the Twenty Fourteen theme. This basic theme will allow you to get a better understanding of how a WordPress website is set up. From the top of your dashboard, click on View Site and take a few minutes to explore this default setup.
Understanding the Dashboard
Once you have spent some time exploring the default website and understand how it is divided into pages and posts, go back to your dashboard. From here you will control your entire website. When you want to add, edit, or delete a post, go to Posts. Go through and click on each of the main Dashboard options and take a quick look at the various sub-menus and additional options available. After you quick look through, go to the Appearance screen. This is where you will go to change themes and customize the look of your WordPress website. If you have already found a theme or want to search for a new theme, then go ahead and do that now, before you make any other changes. There are thousands of fre themes available and for a price there are even premium themes that you can use.
With a theme that you plan on using installed, you can go through and make various changes to the look and layout of your WordPress website. Adjust colors, fonts, and backgrounds.
Using WordPress Plugins
The use of WordPress plugins is one of the reasons that WordPress has become so successful. There are thousands of plugins that offer a variety of support and additional features. There are plugins for backing up your WordPress website and plugins for adding features that your visitors will use. A mistake that many new users make is going overboard with plugins. Only install plugins if you have an actual need for them. If they do not serve a real purpose that your visitors will find useful, then do not install the plugin.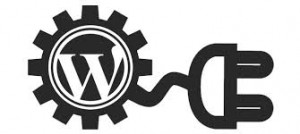 Before creating your first posts, spend however much time you need exploring all of the options available in the Dashboard. If you need further instructions, WordPress.org offers detailed explanations of every single option available. In the end, do not be scared to experiment with changes and settings. It is hard to ruin your installation of WordPress and many changes can be undone. Whenever you find yourself stuck, search WordPress.org or other forums for support and help. The WordPress community is large and full of helpful individuals.