One of the great features of WordPress is the ability to easily switch to a different WordPress theme.  Whether you are just now creating your website or want to give your site a new look, there are thousands of quality themes available for your website.  Even though there are a lot of great WordPress themes, both free and premium, the default theme should also be considered.  For several years, WordPress has included a brand new theme each year, named after the year it was released.  The latest of these default themes, Twenty Fourteen, was released this year and is the new default theme for WordPress.  Below you will find the benefits of using the default WordPress theme for 2014.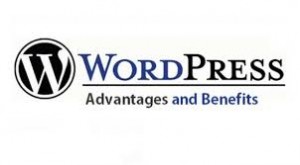 A Great Level of Support
The first reason for choosing the default theme is that it is already installed; though, that should go without saying.  With that in mind, one of the best parts of using Twenty Fourteen as your WordPress theme is the level of support available.  Since this theme was designed by people working for WordPress, there is a good amount of support already at your disposal.  There are going to be a large number of people using this theme, which means that there is going to be more documentation and more answers to questions about this theme in the WordPress forums.
Fewer Compatibility Issues
The development of a WordPress theme requires a lot of work.  There are many files and lines of code working together to pull all the data from your WordPress database in order to present a website to the public.  It is easy for a few lines of code to interfere with a plugin or standard WordPress features.  Using the default WordPress theme, there is less of a chance of coming across compatibility issues with WordPress itself.  As far as the plugins go, you should find that Twenty Fourteen will not have compatibility problems with quality WordPress plugins.  As long as the plugins that you use are up to date, you should not run into compatibility issues when using the default WordPress theme.
Responsive Website Design
Having a WordPress theme that uses responsive website design has become almost a necessity.  In fact, the majority of WordPress themes that are being created lately use responsive design, including the new default WordPress theme.  A responsive design allows you to have a website that works on both desktop computers and mobile devices.  Instead of creating a separate mobile website, you can use a WordPress site.  When a user on a mobile device visits your website, the layout will change to accommodate the smaller screen.
An Overall Great WordPress Theme
Despite these benefits, the main reason for using Twenty Fourteen is that it is simply a great WordPress theme.  With Twenty Fourteen, you get a smoothly designed WordPress theme with several style options and the ability to make your site stand out.  There will surely be a new default theme next year; though, even then, this will still be one of the better options available to you.  For a streamlined WordPress website, try sticking with the default theme – Twenty Fourteen, then migrating to one of our packages when you are ready to have a professional looking site.