Do you find popup advertisements on websites to be distracting? While some internet users consider popups to be annoying, research has shown that they are highly effective at lowering bounce rates and helping websites gain subscribers or followers. You can use popups to provide visitors with additional offers, newsletter subscriptions, and vital information. The following plugins will allow you to easily set up your own popup, to be used on your WordPress site. Along with installing any of these great plugins, be sure to consider the purpose of your popup, to avoid annoying your visitors.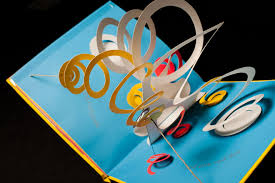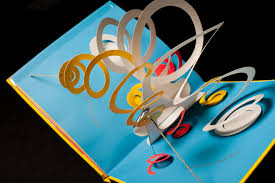 Deciding on the Reason for Having a Popup
Before you install a WordPress popup plugin, you need to think about the reason for having a popup. Do you want to gain more subscribers? Or maybe you wish to offer your visitors a special deal on one of your products. After considering the purpose of having a popup on your WordPress site, decide whether you want to place the popup on your homepage, on posts, or specific pages. Several of these plugins will allow you to specify where and when they should be used. Create a plan for using a popup and a timeframe for its use.
Choosing a WordPress Popup Plugin
With your popup plan in place, it is time to start choosing the right WordPress popup plugin. There are many different plugins to choose from, including both free and premium plugins. Make sure you read what options are available with each plugin, to find the right popup for your WordPress site.
Cliftons Lightbox
If you only plan on using your popup to display a message to your visitors, then consider installing the Cliftons Lightbox plugin. This includes a basic popup message with limited options, making it a great choice for those that do not want to mess around with a lot of features or settings. Users can include a title, description, bullet point list, and in image in their popup. Another option includes adding a YouTube video in the popup instead of an image. This is a free lightweight plugin solely for displaying a popup message.
Dreamgrow Scroll Triggered Box
The Dreamgrow Scroll Triggered Box plugin is a free WordPress plugin for asking visitors to sign up for a newsletter. This plugin includes a simple form asking for users to input an email address to sign up for a newsletter or other offer. Customization options include adding descriptions, bullet point lists, and images. You can also include social media sharing buttons in the popup. Instead of relying on the length of time a visitor spends on a page before appearing, this popup will show up as a user scrolls down your page. It can be placed on specific posts or even your homepage. For a free popup plugin with a form for accepting email addresses, Dreamgrow Scroll Triggered Box may be the best option.
These are just a couple of your options for finding a great WordPress plugin capable of creating popups. Other notable free options include the YITH Newsletter Popup and the Popup Extension for Newsletter plugins.
Having a popup for displaying more information to your visitors or for collecting subscriptions for a newsletter can be more effective than placing subscription options in a sidebar or bottom of a post. Install a WordPress popup plugin today and start gathering more followers or subscribers.