WordPress is a popular blogging platform that is used by millions of users. A part of this popularity is due to the ability of WordPress users to choose plugins that add features to their website. There are thousands of different plugins to choose from, providing a large variety of benefits. While these plugins can be very useful, using too many plugins can cause your website to load slowly. This can be unappealing for visitors to your site, causing them to head on over to your competition. To provide a great user experience to your visitors, ensure that your WordPress site is not bloated with too many plugins. Discover how to find the best WordPress plugins for your site by testing them, or read on to learn more!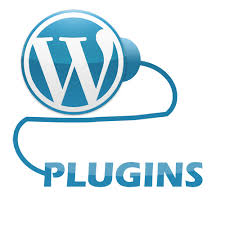 Only use Plugins when Necessary
The more WordPress plugins you use, the longer it will take your page to load. Additionally, having too many plugins can cause your site to crash and lead to compatibility issues. Start by going through your existing plugins and determine which ones are absolutely necessary.
Caching Plugins
Caching plugins can dramatically change the load time of your site. Every time a user visits one of your WordPress pages, a dynamic PHP page is loaded. As the page is loading, various scripts, plugins, and widgets are loaded. A caching plugin will create a static HTML page of the final result. The majority of your visitors will then see the cached static HTML page, instead of waiting for the standard PHP page to load. In addition to caching pages, many caching plugins will also compress JavaScript, CSS, and other external scripts. Some of the more popular caching plugins include W3 Total Cache and WP-SuperCache.
Search Engine Optimization Plugins
While there is technically nothing wrong with the Search Engine Optimization (SEO) capabilities of WordPress, there are plugins that make the process of ensuring your content is optimized even more. You can find WordPress plugins that automatically generate XML sitemap files and submit them to search engines and WordPress plugins that allow you to keep track of how often your focus keyword is used. One of the most used WordPress SEO plugins is WordPress SEO by Yoast. This plugin provides the ability to both generate XML sitemaps and makes on page SEO a breeze.
Social Media Plugins
Linking your social media accounts to your WordPress sites allows your visitors to easily follow you on social media. There are many WordPress plugins that add social media options to your site, from sharing buttons to follow buttons. For example, Follow Me is a plugin that provides a widget that you can link all of your social media accounts to. This way, no matter what page a visitor is on, they can find your Twitter, Facebook, or Google+ account. Other plugins, such as Digg Digg, add a floating box containing share and like buttons for all major social media platforms.
The Bottom Line
Before you add any additional WordPress plugins to your site, take a moment to consider their worth. If the plugin does not provide a feature that you deem necessary to providing a good user experience, then you probably do not need it. In the end, you should always put user experience before the need to fill your site with dozens of features.