WordPress gets updated several times a year, since its first release eleven years ago. The latest update, WordPress 3.9, includes a number of new features that really make WordPress stand out as one of the easiest website development platforms, for both experienced web developers and novices that have no familiarity with programming languages. These latest changes greatly improve the experience of creating posts and developing your website using WordPress. Be sure to look over the changes introduced in the latest release of WordPress.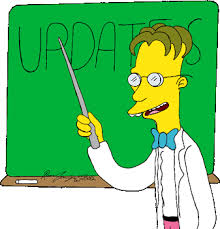 Reasons for the Update
As mentioned, WordPress gets updated several times a year. There are several reasons for updates to WordPress; though, the majority of these updates are related to security issues. Whenever a security flaw is detected or an aspect of WordPress has been exposed to hackers, updates are released to improve security. While these updates make up a large portion of the regular updates to WordPress, there are still plenty of cosmetic changes that are designed to improve the layout and user experience of using WordPress to create a website.
The latest WordPress release, WordPress 3.9, includes a number of new features to improve the editing capabilities of WordPress. This update has been in the works for a while now and includes easier methods for editing and placing images and an overall improved visual interface.
WordPress 3.9 Smith
This release, named Smith after a jazz organist named Jimmy Smith, includes improvements that every WordPress user will enjoy. First, the visual editor has been updated to make the creation of posts easier. You can now copy and paste directly from a Microsoft Word document without any problems. In the past, it was difficult for users to paste from Microsoft Word and maintain all of the styling. This improved visual editor also works smoother and is lighter, allowing for improved speed and direct mobile support.
In addition to improving the visual editor of WordPress, working with images has been made much easier. The ability to crop and rotate images has been improved, as well as the scaling of images directly in the WordPress visual editor. Another new feature is the ability to drag and drop images directly into the visual editor, instead of uploading them through the image manager.
Some of the other improvements include added audio and video support. With this new support, you can create audio and video playlists. Finally, adding and editing widgets has been streamlined. Now, when editing and rearranging widgets in the theme customizer section of your dashboard, you can preview your changes live, instead of saving the changes and hoping the result is as you expected. This cuts down on guess work and also includes an improved image tool for editing header images.
In the end, this new release of WordPress includes some of the biggest improvements to the dashboard in quite some time. Just remember, when updating WordPress and WordPress plugins, it is a good idea to back up your WordPress site first. This will protect you from losing all of your hard work, in the event of an error during updating.