With each passing year, more internet users rely on their mobile devices to find information. This means that every personal blogger and business with a website should pay attention to how their website comes across on mobile devices. For WordPress users, this is especially true as it is easy to forget about the layout of your website on mobile devices when focusing on how your WordPress website looks on your desktop. In order to make sure you reach as many visitors as possible, here are some tips for ensuring your WordPress website appeals to mobile users.
The Importance of Mobile Devices
To get an understanding of why your WordPress website needs to look great on mobile devices, it helps to understand the importance of mobile devices. The majority of consumers now use their mobile devices when searching for product information and for looking up company websites. Most of these users will immediately leave the website and search for a competitor if they are not happy with the layout or if the website takes too long to load. This is the main reason for ensuring a good user experience on your WordPress website for mobile visitors.
Use a Responsive WordPress Theme
The first tip to ensuring your WordPress website works well on all mobile devices is to use a responsive WordPress theme. This should not be hard, as a growing number of WordPress themes now use responsive web design. A responsive web design is simply a design that responds to screen sizes and adjusts the layout of your website accordingly. Sidebars are removed or positioned underneath your main content and features that only work on desktops are ignored.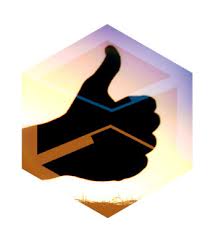 Test Your WordPress Website on Mobile Devices
The next step is to actually view your WordPress website on mobile devices. If you have a mobile device, great, you can get started and have probably already visited your WordPress website on your mobile device. For those that do not own a mobile device, or wish to see how their website looks on other mobile devices and platforms, there are plenty of online resources available. In fact, there are even WordPress themes that allow you to view how your website will appear to mobile users. Additionally, you can search online for mobile device emulators. These emulators are free to use and let users type in a website address and view a simulated version of how that website will appear on a particular device.
Limit the Load Time of Your WordPress Website
The final tip is to limit the load time of your WordPress website. Whenever possible, use smaller file sizes for images and avoid using too many WordPress plugins. The quicker your website loads, the better the user experience for mobile visitors to your WordPress website.
Basically, start with a responsive WordPress theme. This will cover the majority of the issues associated with ensuring your website appeals to mobile users. Next, see for yourself firsthand how your website looks on mobile devices and do your best to limit the load time of your website. When you cover all of your bases, you can rest easy knowing that mobile users will get the most out of your WordPress website.