When it comes to ecommerce, WordPress may be your best option, and even better is when it is equipped with one of our premium themes. Many people create a website in order to sell a product or service. Using other blogging or website platforms, it can be difficult to find simple methods of adding ecommerce to your website. Luckily, WordPress strives to make every part of website creation simple. Through the use of various WordPress plugins and themes you can start selling your products and services directly through your WordPress site. Here is a basic guide to understanding ecommerce and sales through WordPress websites.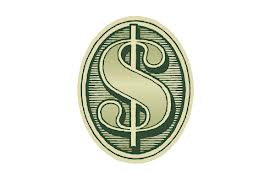 WordPress Ecommerce Themes
Using Ecommerce WordPress themes, you can sell products and services easily. These themes already include ecommerce features and will often offer ways to track inventory, shipments, and payments. While there are several wonderful free WordPress ecommerce themes, you may be better off choosing one of the quality premium ecommerce themes.
For ecommerce themes, many people turn to Woocommerce. Woocommerce is a group dedicated to creating ecommerce themes and plugins for WordPress. They have dozens of themes to choose from, both free and premium. These themes will already have ecommerce functionality, so that you can get started immediately. The free versions of their themes will include the ability to accept payments through PayPal and Google checkout. Other payment options may require you to upgrade to a premium theme.
WordPress Ecommerce Plugins
If you already have a WordPress theme that you like then switching to a separate theme can be a long process. Instead of installing a new theme, you can add ecommerce to your WordPress site with the help of a plugin. The Woocommerce WordPress plugin, by the same makers of the ecommerce themes mentioned above, will add ecommerce to your WordPress site. This is a great option when you have already spent time customizing a WordPress theme. Simply install the Woocommerce WordPress plugin and start building your inventory. Once your inventory is established, you can start showcasing your products or services on your website. You can learn how to build shopify stores
Another popular ecommerce plugin for WordPress is the WP E-commerce plugin. This plugin also allows tracking of inventory and various payment options; though, it is not quite as full featured as the Woocommerce plugin for WordPress. While it may lack some features, it is still a common option for adding ecommerce to a WordPress site, as it provides a basic user interface that any user should be able to grasp.
For those that only have one or two items that for sale at a time. A simpler option would be to use various payment plugins to accept payments on your website. Look over the PayPal and other payment method plugins available for WordPress, when you just want to include a couple of services or items on your site.
Once you have chosen how you want to make your services or products available on your WordPress site, whether you use an ecommerce plugin or theme, the next step is determining shipping costs, populating your inventory, and deciding how to showcase your items on your WordPress site. Bring your business to the rest of the world by adding ecommerce to your WordPress site.