Do you want your own WordPress website but do not want to spend the time creating it yourself? There are many different reasons for outsourcing the creation of a WordPress website to a professional web designer or web design company. You may not have the time to create a WordPress site or perhaps you want to ensure your WordPress site appears as professional as possible. When running a small business, your website is the main online representation of your business. A lot of care needs to be taken so that your website attracts customers and provides them with the information they require. When you are thinking about hiring a web designer or web design company to create your WordPress site, make sure that you understand the costs of custom WordPress website creation. This will help avoid complications or confusion over the final price of your WordPress site.
Types of WordPress Services
When you hire web designers to create your WordPress site, you should understand exactly what services you are hiring them for. The basic creation of a WordPress site is one thing, while search engine optimization and marketing can be entirely separate. The work that goes into the creation of a WordPress should also be broken down. Most designers will charge a fee based on either the amount of hours required to complete the project or the number of services provided. This can include further charges for additional webpages or fees for the creation of readable content.
Are you going to provide the designer with images and content or do you want them to write content and find suitable images? The same is true for custom graphics, contact forms, and other items that will be added to your website. These are factors that should be considered before the contract is created. Also, if you require special features for your WordPress site, then the designers may need to create an original WordPress theme or plugin.
Creation of WordPress Themes and Plugins
If specific WordPress themes or plugins need to be created for your website, your final cost will be affected. The development of WordPress themes and plugins requires time and expertise that goes beyond basic website creation. Be prepared to pay additional charges for any special features you wish to include on your website.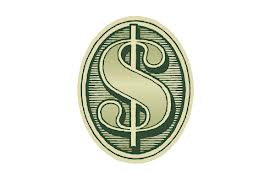 Read the Entire Contract
After going through the various services that you are going to need, make sure you read the entire contract before moving forward. Once the contract is signed and the services begin, both parties should be protected against changes and alterations to the types of services being performed. Read the entire contract and ask any questions that you might have. If the designers that you hire have experience, they should be able to break down the entire process and provide you with details regarding any charges.
In the end, the cost of WordPress website creation will depend on the complexity and size of your WordPress site. The more work that is required, the more expensive the project will become. Understand what services you are asking for and ask questions whenever necessary.