Do you have a page on your WordPress site where you answer frequently asked questions? An FAQ page can help provide your visitors or customers with the answers they are looking for. This can cut down on the number of general inquiries you receive and make your visitors happy. While you could simply create a page in WordPress and provide a list of questions and answers, there are a number of WordPress plugins that make it easy to quickly generate an impressive FAQ page that is more user friendly and visually appealing. Use one of these WordPress plugins to create the perfect FAQ page.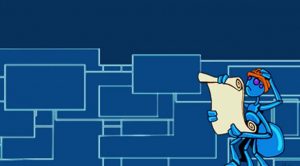 Spider WordPress FAQ
The Spider WordPress FAQ plugin is available in both a free version and a premium version. With either version, you can quickly create an impressive FAQ page. This plugin allows you to create a series of questions and answers and then place them into categories. Once you have your content ready, Spider WordPress FAQ uses one of the 22 built-in themes to create your new FAQ page. The premium version adds a few more options, such as adding images, like and unlike buttons, and various customization options. The only downside to this FAQ plugin is that some of the default themes for the FAQ page are fairly basic and unattractive. Those with knowledge of CSS can easily make some changes, but for general users, you may want to find a more user friendly plugin.
WP Awesome FAQ Plugin
The WP Awesome FAQ plugin is a free WordPress plugin. The generation of questions and answers is completed by creating new posts with the FAQ custom post type that is created by the WP Awesome FAQ plugin. This makes this particular plugin more SEO friendly, allowing search engine to index individual questions. You will also get a custom FAQ page that contains a blog roll of all of your FAQ posts. The interface for this FAQ page has a clean look that is very user friendly with expanding answers below the questions.

Arconix FAQ
The Arconix FAQ plugin works in a similar manner to WP Awesome FAQ plugin. It creates the custom post type called FAQ. You can also tag questions to display different sets of questions and answers on different pages. Once you have created your questions and answers, Arconix FAQ provides you with a shortcode that can be placed in individual posts, pages, and widgets. The FAQ uses an accordion box layout to save space.
Q and A Focus Plus FAQ Plugin
Finally, on this list of helpful FAQ plugins is the Q and A Focus Plus FAQ plugin. This plugin brings additional customization and loads of extra features. You can include a comments section on your FAQ page, set categories, and customize the appearance of your FAQ with CSS. It will also generate a widget for displaying recent FAQs. Overall, this FAQ plugin has the most features, but some users may find the abundance of options overwhelming. If you want full control over every aspect of your FAQ page, then is the plugin for you.
FAQs are a great feature to include on any website. Using any of these plugins you can now generate a helpful FAQ page, instead of just typing out a series of questions and answers in a post. If you are going to create an FAQ page for your visitors, then do it the right way – with the help of one of these WordPress plugins.