Are you tired of looking at the same WordPress login screen? Changing the appearance of your login screen and even altering your dashboard in WordPress is not only easy, it can have its own advantages. Using highly rated WordPress plugins you can easily make these changes on your own, with no website design experience. WordPress is known for its customizable websites and now you can keep making your WordPress experience unique by learning how to change your WordPress dashboard and login screen.
The Benefits of Changing Your Dashboard and Login Screen
Why would a user want to change their dashboard or login screen? There are multiple reasons for this customization; though, one of the more prominent examples is when designing WordPress sites for clients. Businesses want to know that their website is unique, when they pay for website design. Changing the default login screen and making changes to the dashboard will provide a more attractive presentation to clients. Another example is when running a website that allows subscribers with limited access to view a dashboard or you plan on working with contributors; having a custom dashboard that includes helpful information is convenient. There are also plugins available that will help you add your brand and company image to your dashboard and login screen.
Finding a WordPress Plugin
Before choosing a WordPress plugin, decide whether you plan on altering just the login screen, the dashboard, or both. For those that simply want to change their login screen, the Erident Custom Login and Dashboard WordPress plugin will do the trick. The basic settings and controls will allow any user to quickly add a background, change colors, and style their login screen.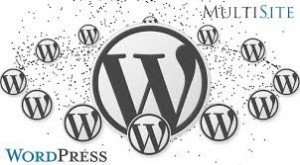 For complete control of both the login screen and the dashboard, try AG Custom Admin. This detailed WordPress plugin provides customization for the dashboard, login screen, the admin bar, menu, and includes admin panel themes. There are dozens of options, allowing you to alter the dashboard however you see fit. Rename, add, and remove menus and submenu items in the dashboard and menu. Add background images and other graphics, including your logo, to the login screen and dashboard. If you have knowledge of CSS or JavaScript, you can add your own custom coding. AG Custom Admin is the most thorough WordPress plugin for customizing your WordPress dashboard and login.
When all you need are some additional links in your dashboard, either for reference or to help contributors, Quick Admin is the WordPress plugin you are looking for. A small plugin, you can quickly add links in the admin dashboard as well as the admin bar. To add widgets to your dashboard, check out the Dashboard Commander WordPress plugin. The Dashboard Commander lets users place available WordPress widgets in their dashboard. Additional settings include options for hiding widgets based on user roles.
The possibilities are endless, when it comes to customizing the WordPress dashboard and login screen. Decide want changes you want to make and then install the appropriate plugin. Give your dashboard its own look or add your branding to the login screen and dashboard.