A major part of attracting new customers or visitors to your website is the proper use of social media. More than ever, people use social media to share websites and helpful articles that they come across. Users share web pages with their friends and colleagues and search engines started taking notice of this several years ago. In fact, Google examines the amount of social media chatter that a web page receives when determining search rankings. So, not only will the proper integration of social media on your WordPress website directly increase the number of visitors your website receives, it can also increase your search engine rankings. Luckily, if you have a WordPress website, integrating social media on your website is easier than ever before. Here are the best methods of changing how your WordPress content is shared on social media.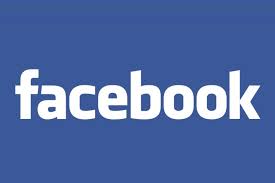 Facebook Open Graph Protocol
Start improving the look of content shared from your WordPress website with the implementation of Facebook open graph protocol. When a user shares an article or webpage from your WordPress website on Facebook, Facebook will automatically grab your title, description, and a random image from the web page. Often, the title will get cut off and the description will simply be the first sentence from your web page. This does not provide a good description of your webpage is about to those that see this shared on Facebook. Facebook uses the open graph protocol to control these factors and there are several plugins that will simplify the process of ensuring the right title, description, and image gets shared. You can either start using the official Facebook plugin for open graph protocol or a highly rated third party plugin.

Twitter Cards
Just like Facebook, when a visitor shares you're a page from your WordPress website on Twitter, Twitter will automatically use the title of your webpage in the tweet. There is nothing wrong with this; though, Twitter Cards allow additional information to be included with the tweet. A Twitter Card can include the full title, description, and featured image from your webpage, as well as the Twitter handle of the page author and Twitter handle of your WordPress website. This additional information will make tweets shared from your WordPress website appear more official and professional. To start using Twitter Cards, install an appropriate WordPress plugin, such as Jetpack, JM Twitter Cards, or WordPress SEO by Yoast.
Add Social Sharing Buttons
If you do not already have social media sharing buttons on your WordPress website, you should definitely think about including them. You see these buttons on just about every website that you visit and they allow visitors to easily share your webpage to their favorite social media account with the click of a button. Like everything else with WordPress, if you are unsure how to go about it including social media sharing buttons on your own, there is a plugin for that can help you. The Digg Digg plugin will include these buttons on every page of your WordPress website. As a final note, for complete control of social media sharing, the WordPress SEO by Yoast plugin can handle Twitter Cards, Facebook open graph protocol, SEO titles and descriptions, and help with your overall search engine optimization.